Services
Consulting & Strategy
Experience & Design (Spectrum)
E-Commerce & Development
Shopify
ERP System integration
About
Enjoy The Best
The culinary diversity from Alaska's natural wild waters. The finest gourmet pieces from Alaska's natural wild waters. Thousands of wild streams and rivers, crystal-clear lakes, and 74,000 km of coastline. The rich fishing grounds are home to a unique culinary diversity. We bring the world's best wild salmon and selected high-quality seafood fresh to your doorstep three times a year.
About the project
Taking an entirely offline company into the e-commerce and digital space
The project was delivered in close collaboration with Spectrum Werbeagentur. Building on Spectrum's brand work and screendesign, the project involved building up the entire e-commerce processes and supply chains - from frontend to backend end to logistics - for a previously entirely non-digital company. In addition we were and are responsible for strategy, setup, and maintenance of the ERP system and logistics and continuously support our client through training and change management services. Drawing on Shopify and Xentral as our technology choices, the goal was to develop an online shop to enable customers to purchase a high-quality premium product such as Alaskan Salmon online.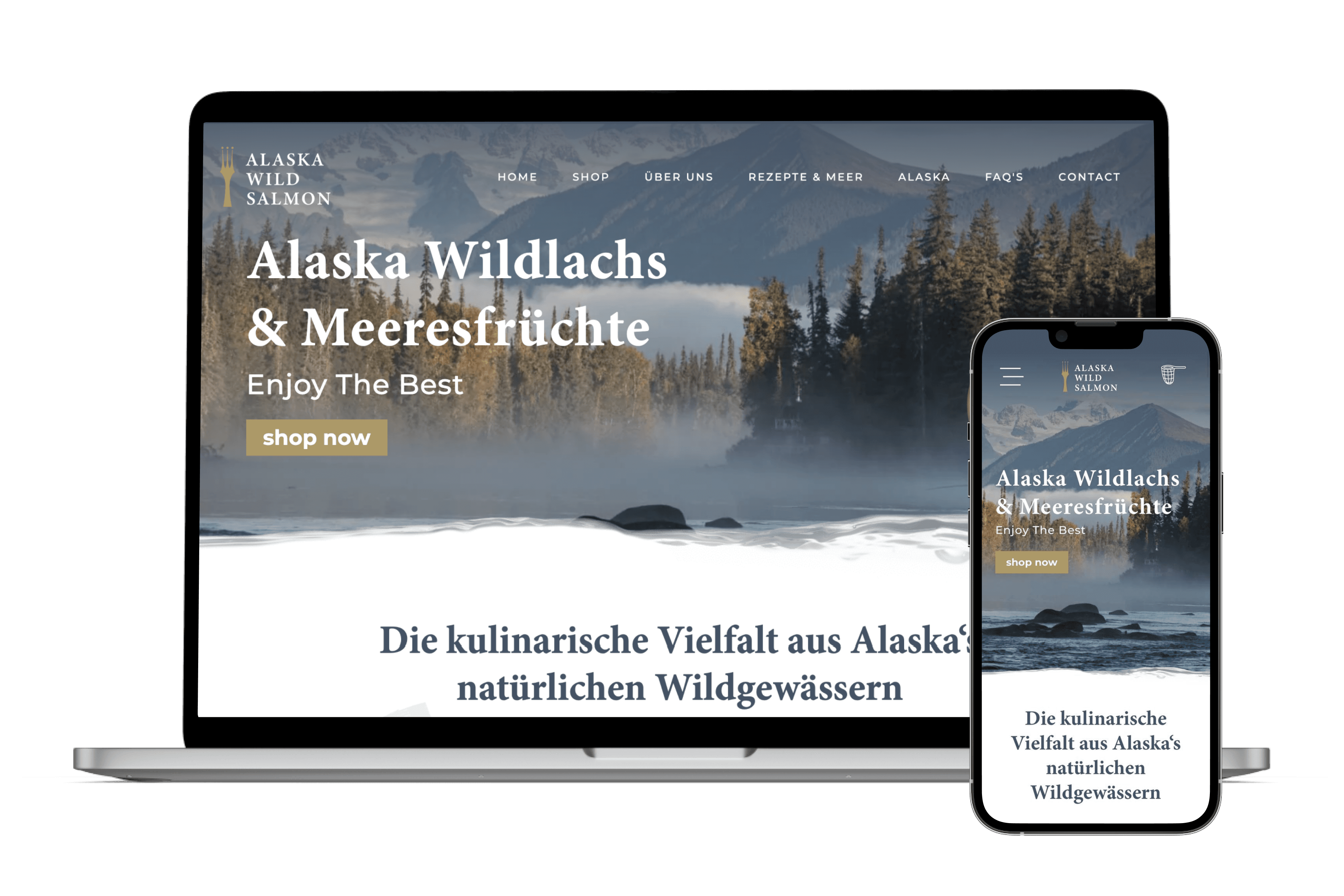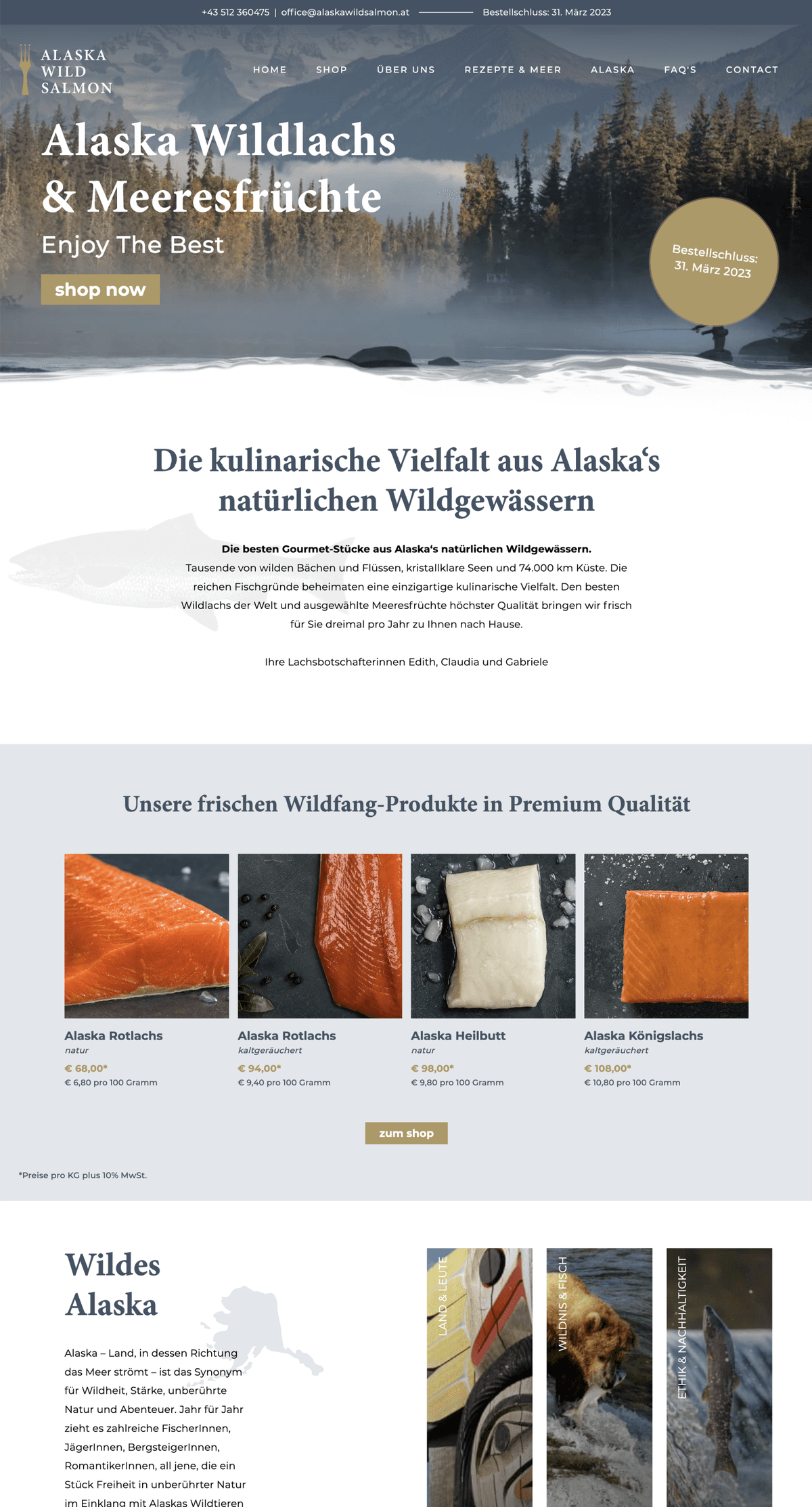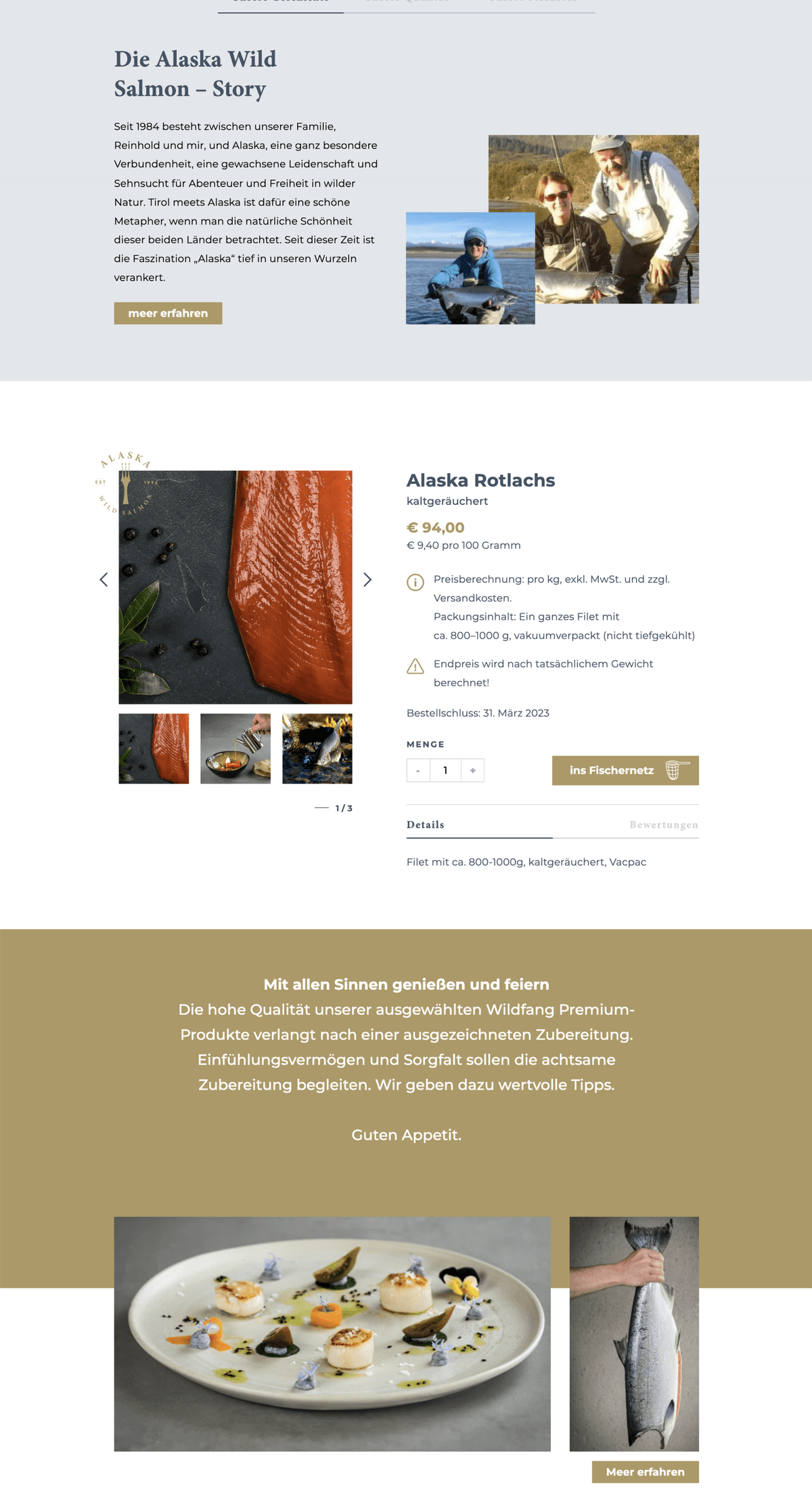 What we did
A proven system to deliver impact
Discover

We discover needs, pain points, wishes, requirements and more about our users.

Strategize

We develop concepts, strategies and action plans on how to leverage the previously discovered pain points or solve our user's problems.

Execute

Once we have tested and validated our designs and prototypes, we go into development and execution. Now we are talking agile software development.

Launch

Launching a new product or service requires clear and thought-out go-to-market strategies. We focus all our energy on the big day!

Evolve

After launch comes growth. This phase is accompanied by careful strategic work that makes sure the product or service is continuously improved as it evolves.
Corporate colours
Alaska can be seen and felt in every little detail
Contact us
Let's talk about what we can make, build and scale together
Our projects
View some of our latest and greatest projects that we are proud of
Talk to us