Work at Momentum
Become a Digital Thinker

at Momentum
Want to be part of a vibrant work culture focused on togetherness and a sense of community - even in a remote era - as well as delivering the best possible outcome we can achieve as a team? Apply now and enjoy unique benefits by becoming a Digital Thinker at Momentum.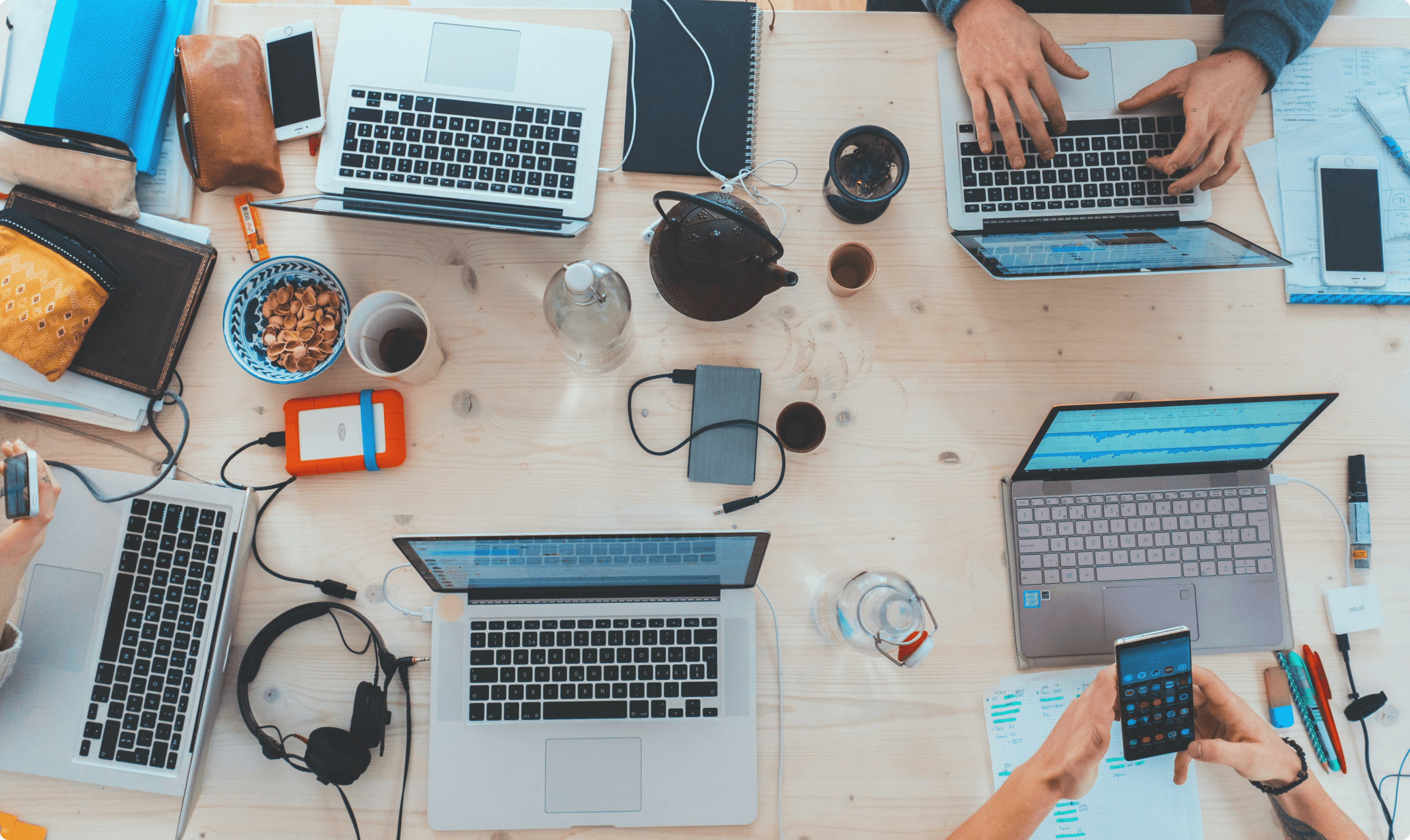 Who we are
We are a strategy hub, a design studio and a development & ecommerce powerhouse
We are a diverse bunch of strategic thinkers, story tellers, content creators, art directors, designers, developers, project managers and marketing experts. But at our core, we are all digital thinkers, with a passion for technology and a focus on impactful solutions. We are Momentum and we create digital solutions by digital thinkers for digital thinkers.
Benefits
Benefits you will love and brag about
Flexible work hours
We measure your output, not your time at the desk. We trust that you'll get your work done and know when to take a break.
Remote work policy
We have offices and coworking spaces in Innsbruck, Vienna and London, but offer a fully flexible remote work policy.
Lunch and snacks on us
We will provide you with a budget to spend on lunch, snacks, delivery, take-away or anything food-related you like.
The 10% rule
You will be allowed to spend 10% of your official work hours to push and develop your own ideas, whatever it might be.
Premium hardware
You will be provided with a laptop and a smartphone of your choice, which you will be able to use for company as well as private purposes.
Mentoring & career planning
Let us know what your short- and long-term career goals are and we will support and mentor you along your career path.
Regular training
From day one, we make it a priority to support you and your skills. You'll receive intensive training and further education.
Regular team events
We go hiking, skiing or do any other sports together, while also organising bowling, breakfasts and business runs. Once a year, we all go on holiday together.
Flexible working
Work however it works for you
We have offices and coworking spaces in Innsbruck, Vienna and London, plus a fully flexible remote work policy. If you're in the office, you'll enjoy a modern workplace with great coworkers and all kinds of goodies. We also make sure our remote employees are covered, and we host regular events to get everyone together.
Open application
Didn't find the position you were looking for or looking to freelance?
No problem! Send your application including your CV and a cover letter our way anyway and we will review it. We are always looking for great talent. For permanent as well as freelance roles.
Talk to us