Services
Experience & Design
E-Commerce & Development
Webflow
About
Austria's first organic flower nursery
Gärtnerei Seidemann is a fourth-generation family business run in an ecological and sustainable manner. The company stands for innovation and ecological and social responsibility towards both private and business customers, employees and partners. Blumenpark Seidemann firmly believe that it is their duty as a company to make a lasting contribution to the preservation of our environment through sustainable thinking and acting.
About the project
Helping an established company building an information platform to attract visitors to their off-site location
This project's main focus was to complement the already existing offline experience on-site, with an online experience for customers, partners and employees alike. After an extensive planning and design process, we developed an online hub, which includes a blog and a forum, and interactive map of the offline site, as well as the opportunity to request and buy products and services. The goal of the project was to provide an online platform for customers and partners to connect with Blumenpark Seidemann bevor and after their visit to the offsite location and learn about its services, products as well as their commitment to sustainability.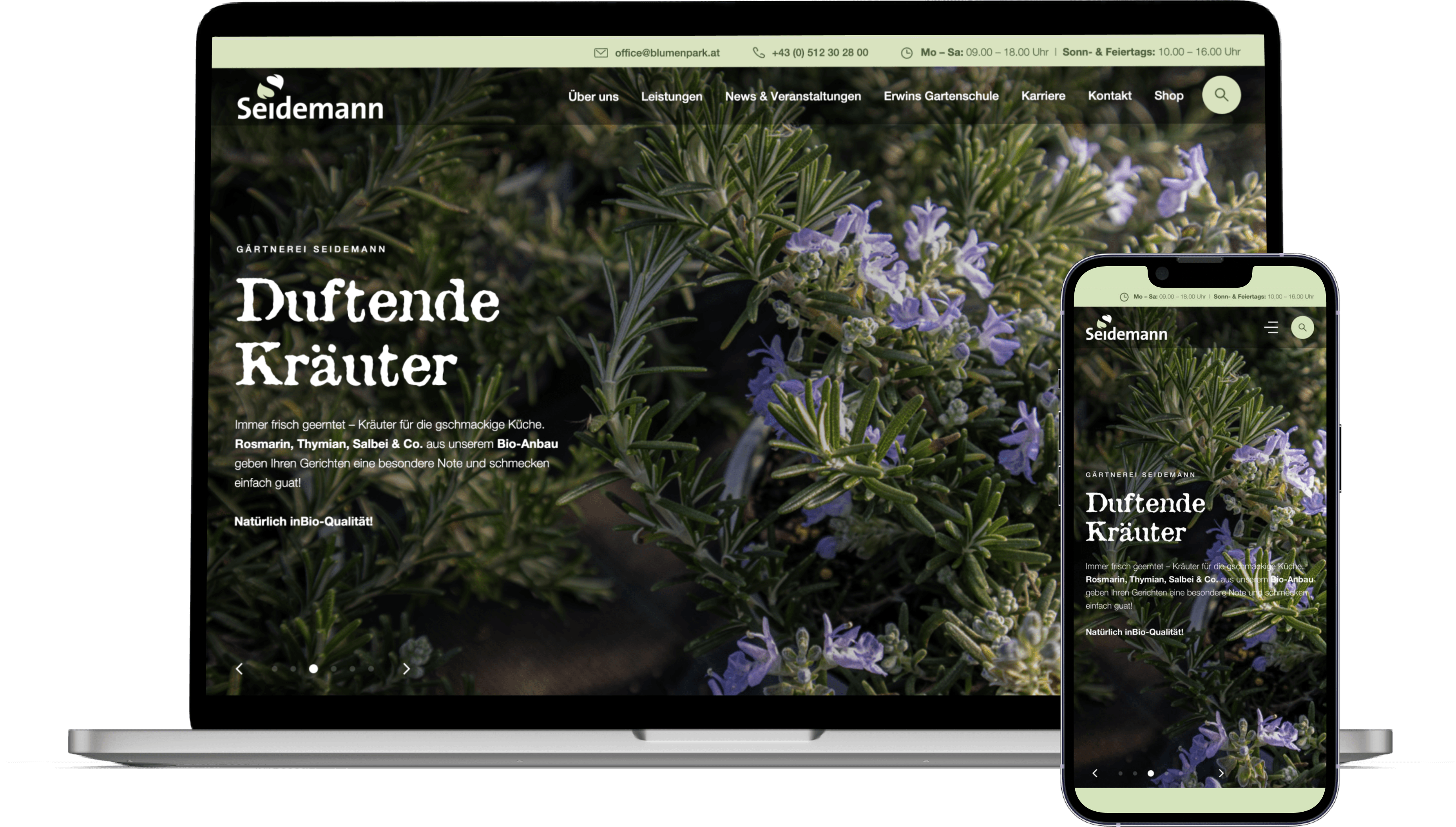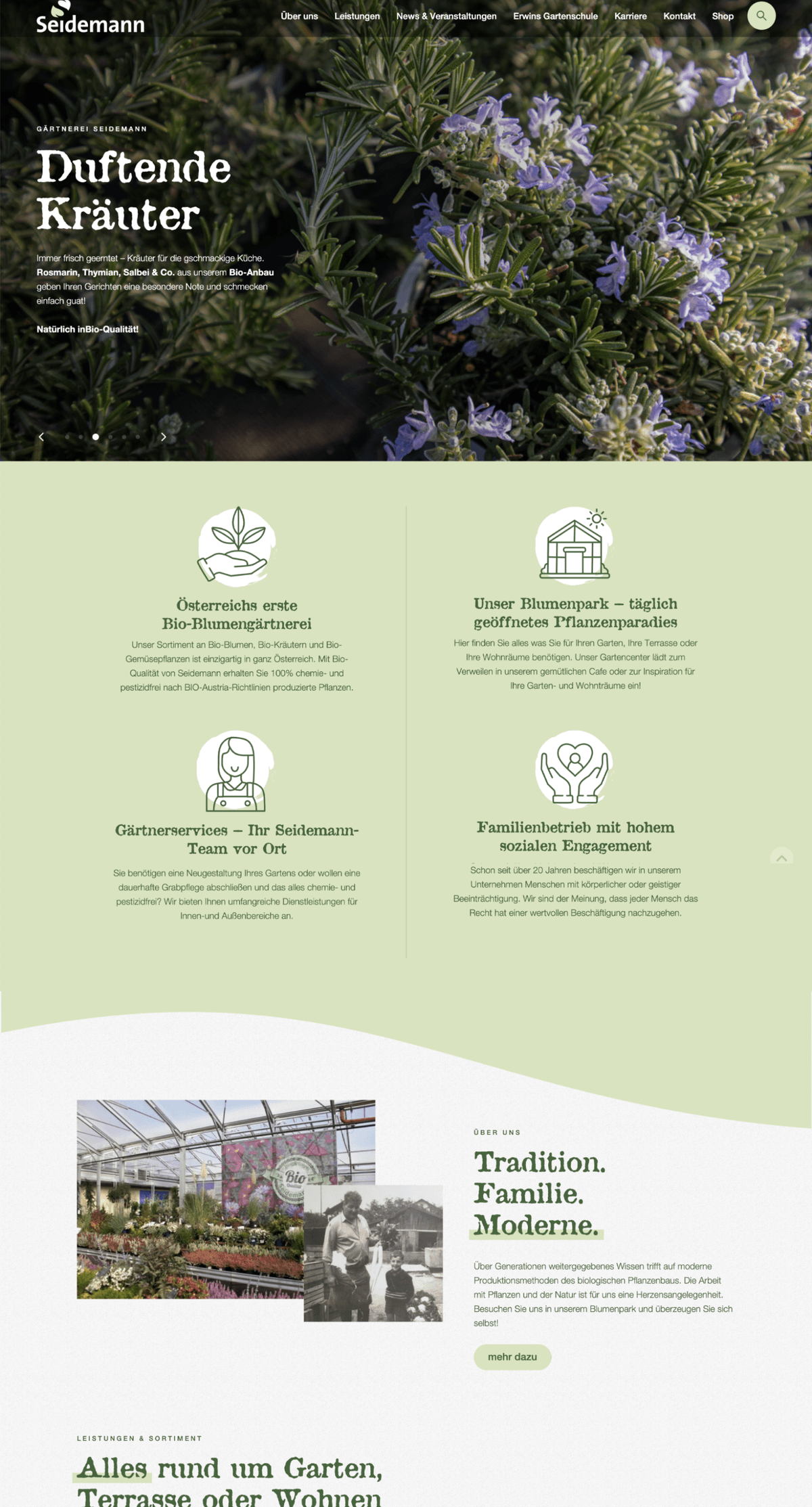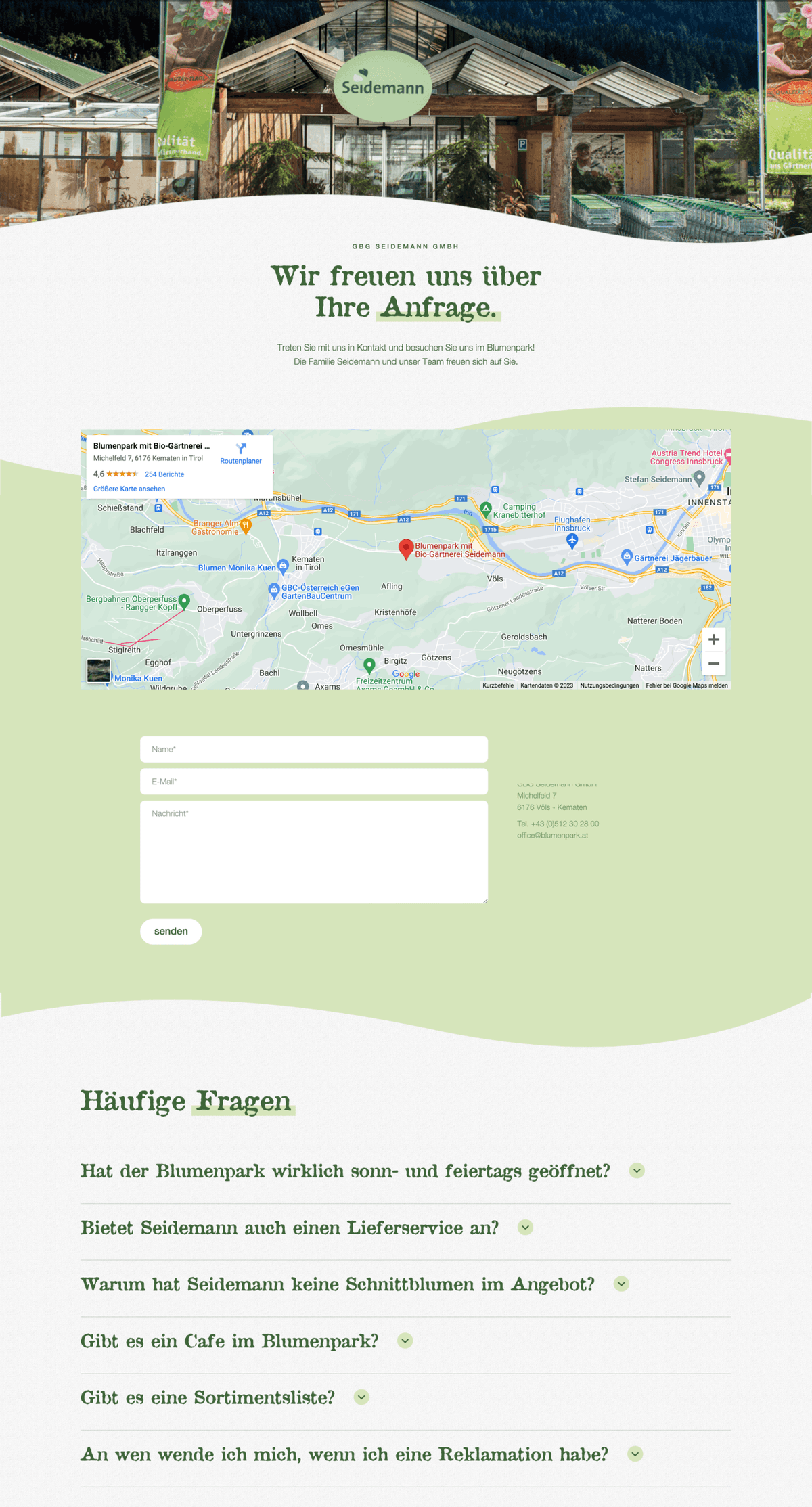 What we did
A proven system to deliver impact
Discover

We discover needs, pain points, wishes, requirements and more about our users.

Strategize

We develop concepts, strategies and action plans on how to leverage the previously discovered pain points or solve our user's problems.

Execute

Once we have tested and validated our designs and prototypes, we go into development and execution. Now we are talking agile software development.

Launch

Launching a new product or service requires clear and thought-out go-to-market strategies. We focus all our energy on the big day!

Evolve

After launch comes growth. This phase is accompanied by careful strategic work that makes sure the product or service is continuously improved as it evolves.
Corporate colours
Green green grass, blue blue sky
Contact us
Let's talk about what we can make, build and scale together
Our projects
View some of our latest and greatest projects that we are proud of
Talk to us