Services
Experience & Design (nio-studio)
E-Commerce & Development
Webflow Development
HR Software Integration
About
Inspiring you ‍to be successful
We are more than just a cosmetics company. The CURA COSMETICS GROUP is a competent and personally managed cosmetics company that inspires customers and partners with individual and innovative products. What makes us so special? Above all, our very special CURA spirit, which is characterized by mutual appreciation, openness and unconventional thinking, and can be felt already when entering our company building.
About the project
Enhancing the online performance for a leading cosmetics company
The project was delivered in close collaboration with nio-studio (learn more about our join-venture treehouse). Building on the brand fresh-up lead by nio-studio, the project's focus was to build a web platform for CURA Cosmetics Group, with the aim of providing their customers as well as employees and future employees a space to engage and inform themselves. This included the implementation of the HR talent management software made by haufe-umantis. The overall goal was to create a visually appealing and user-friendly web platform that showcases the company's innovative products and unique spirit. The integration of the HR software allows for seamless recruitment and employee management processes.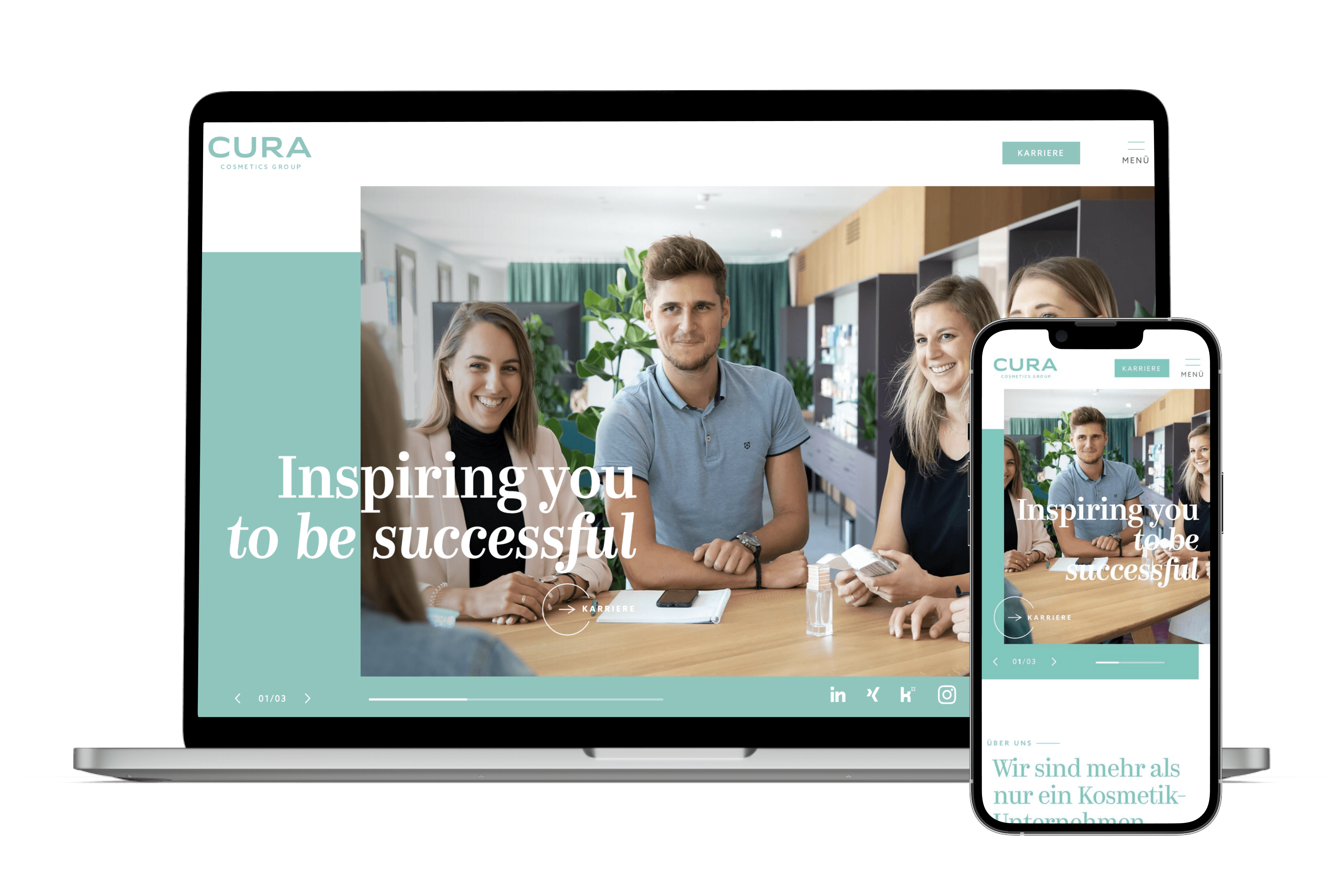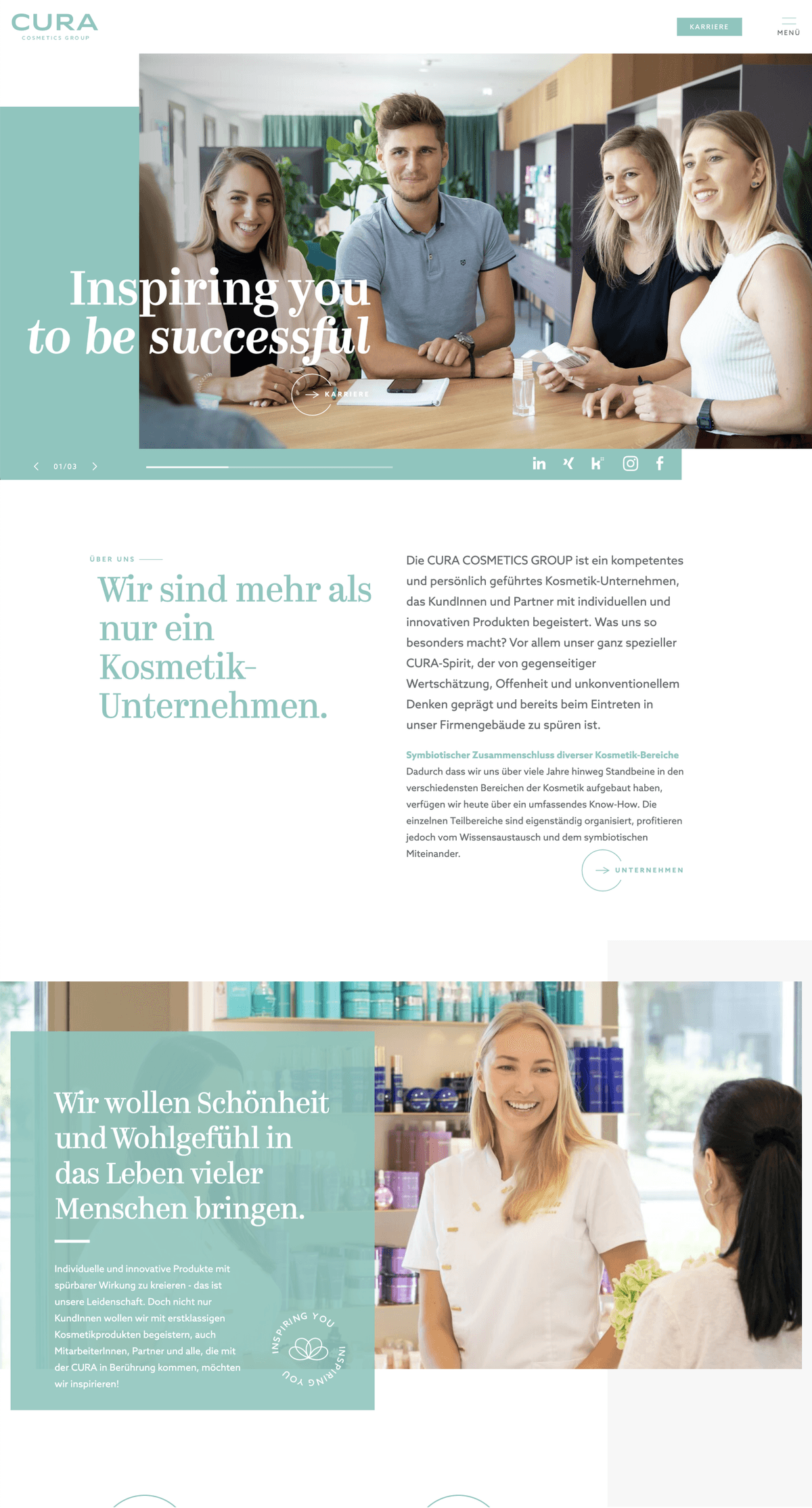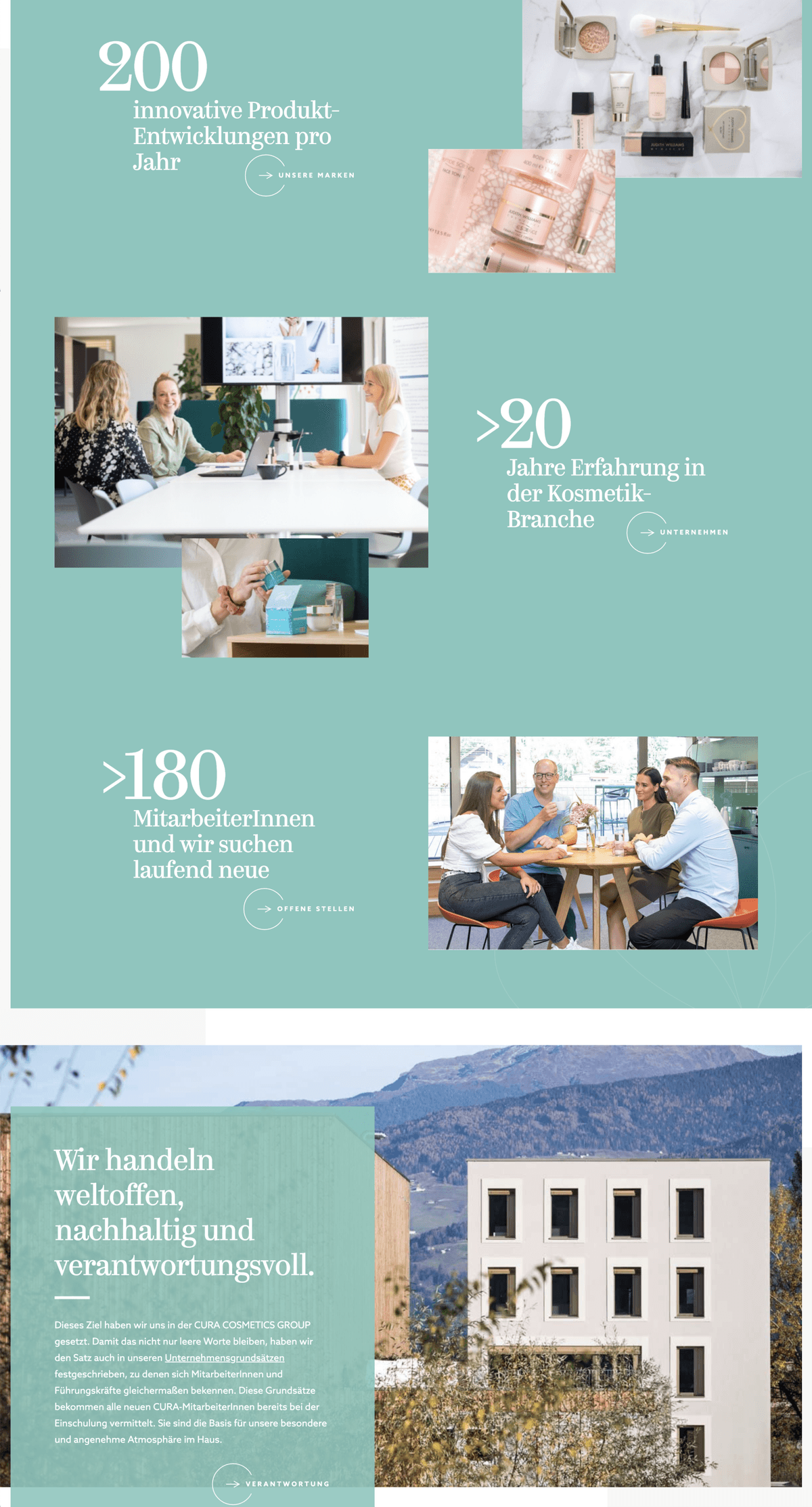 What we did
A proven system to deliver impact
Discover

We discover needs, pain points, wishes, requirements and more about our users.

Strategize

We develop concepts, strategies and action plans on how to leverage the previously discovered pain points or solve our user's problems.

Execute

Once we have tested and validated our designs and prototypes, we go into development and execution. Now we are talking agile software development.

Launch

Launching a new product or service requires clear and thought-out go-to-market strategies. We focus all our energy on the big day!

Evolve

After launch comes growth. This phase is accompanied by careful strategic work that makes sure the product or service is continuously improved as it evolves.
Corporate colours
Digital cosmetics is just as important for CURA
Contact us
Let's talk about what we can make, build and scale together
Our projects
View some of our latest and greatest projects that we are proud of
Talk to us