Services
Experience & Design
E-Commerce & Development
Webflow
About
Designcom stands for Curated Lighting Editions
Designcom proudly collaborates with the industry leaders in design and offers exclusive Designer Editions. Creating signature interpretations of light and design through combining cutting- edge ideas and technical discoveries, Designcom excels in bespoke solutions and benefits from their contacts into the London design ecosystem.
About the project
"Design first" is at the heart of everything we do for Designcom
The focus of the project was designing and developing a visually stunning website for Designcom, featuring product request forms and a strong emphasis on branding elements. The goal was to create a platform that showcases the company's expertise in the design industry, while providing customers with an easy-to-use and visually appealing interface to browse and request information about Designcom's products and services.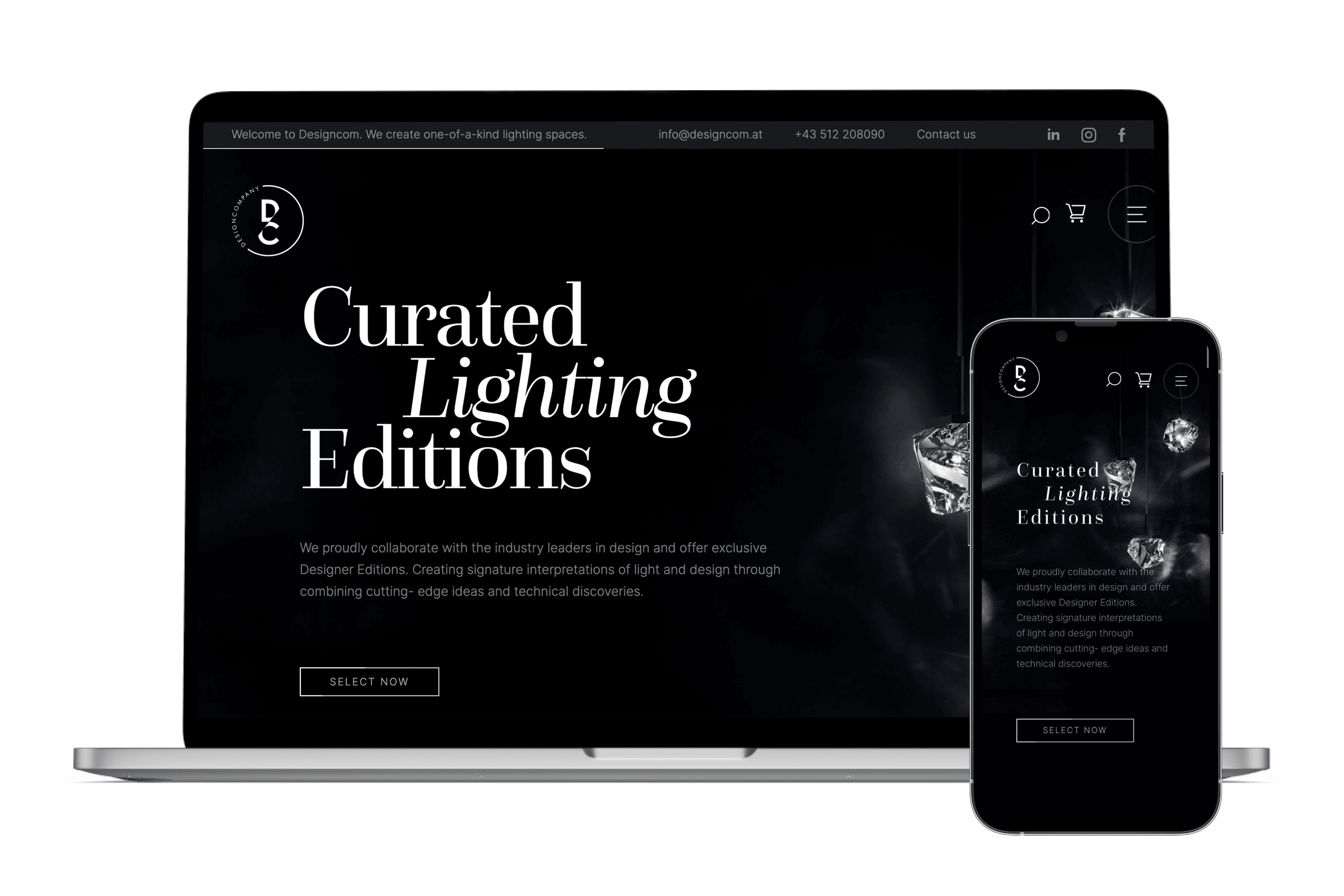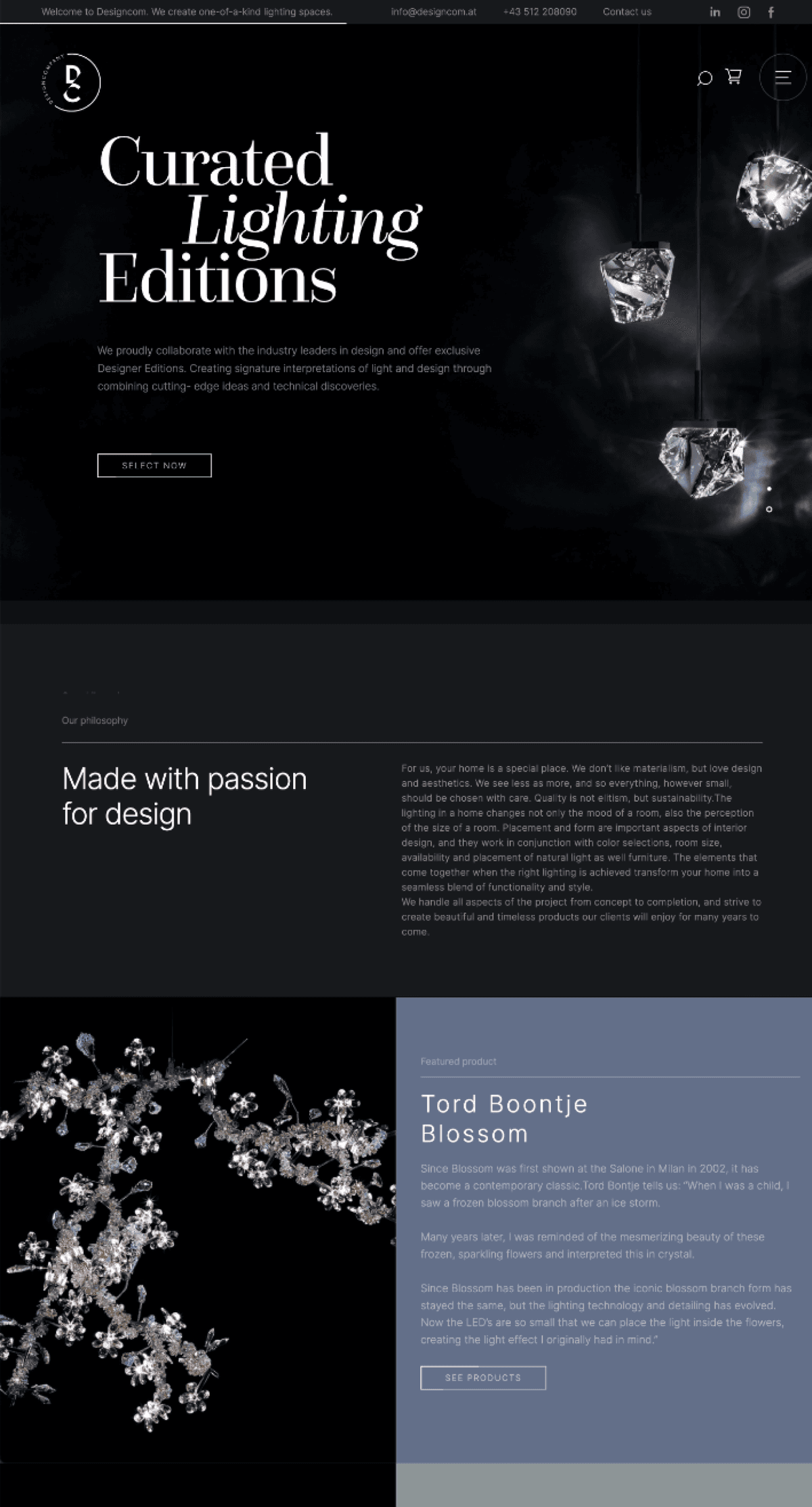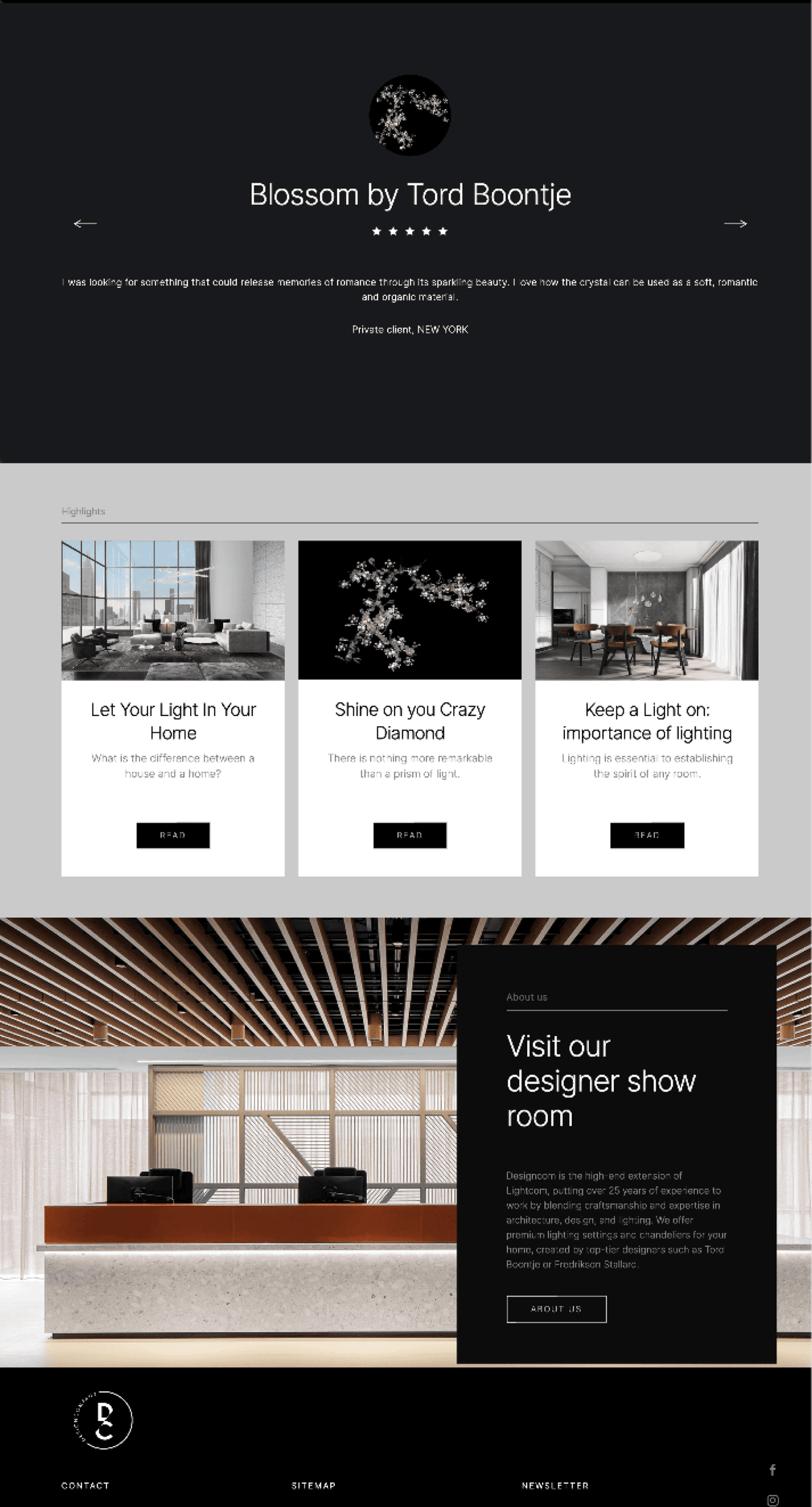 What we did
A proven system to deliver impact
Discover

We discover needs, pain points, wishes, requirements and more about our users.

Strategize

We develop concepts, strategies and action plans on how to leverage the previously discovered pain points or solve our user's problems.

Execute

Once we have tested and validated our designs and prototypes, we go into development and execution. Now we are talking agile software development.

Launch

Launching a new product or service requires clear and thought-out go-to-market strategies. We focus all our energy on the big day!

Evolve

After launch comes growth. This phase is accompanied by careful strategic work that makes sure the product or service is continuously improved as it evolves.
Corporate colours
Simplistic yet stunning: Designcoms visual identity
Contact us
Let's talk about what we can make, build and scale together
Our projects
View some of our latest and greatest projects that we are proud of
Talk to us