Services
Strategy & Advisory
Experience & Design
E-Commerce & Development
Webflow
About
HHI invests in successful entrepreneurs
HHI promotes science-based entrepreneurship and invests in deep tech. The target market is Central Europe - however, this is a benchmark and not an exclusion criterion. Together with their network of co-investors, HHI looks back on a long tradition of cooperation with Cambridge and has already had the privilege of shaping various success stories with university spin-offs in Europe.
About the project
A clean and slick online presence to represent Hermann Hauser's investment firm
After strengthening the brand identity and creating a new visual appearance through an adapted corporate design for HHI, the main goal of the project was to create a web platform for the venture capital firm, which allowed them to engage with potential investors as well as to generate leads for potential investment opportunities. The website needed to convey the VC's brand image, showcase their portfolio companies and provide information on their investment approach and team. A special feature is the investment apply, which has been integrated to attract potential new startup companies.
The challenge
Conveying innovation through design
Being such an innovative organisation operating in a dynamic and high-paced environment, the design and style needed to match and convey the same.
What we did
A proven system to deliver impact
Discover

We discover needs, pain points, wishes, requirements and more about our users.

Strategize

We develop concepts, strategies and action plans on how to leverage the previously discovered pain points or solve our user's problems.

Execute

Once we have tested and validated our designs and prototypes, we go into development and execution. Now we are talking agile software development.

Launch

Launching a new product or service requires clear and thought-out go-to-market strategies. We focus all our energy on the big day!

Evolve

After launch comes growth. This phase is accompanied by careful strategic work that makes sure the product or service is continuously improved as it evolves.
Corporate colours
A new visual identity to elevate the HHI brand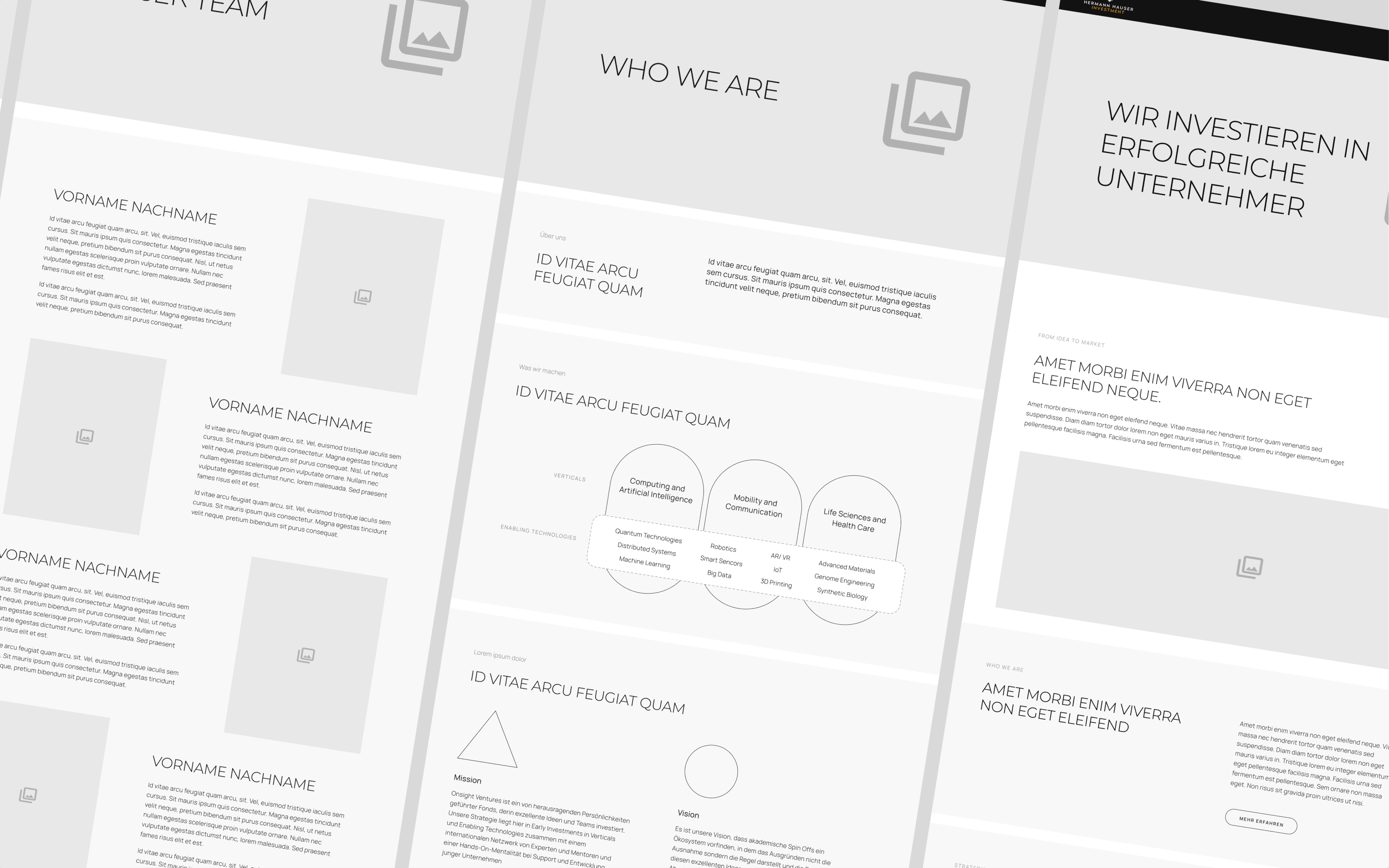 Contact us
Let's talk about what we can make, build and scale together
Our projects
View some of our latest and greatest projects that we are proud of
Talk to us