Services
Experience & Design (nio-studio)
E-Commerce & Development
Webflow Development
About
Leonhard Lang is making an impact
Leonhard Lang's electrode systems save lives – every day, for decades. They put just as much love into building and keeping their team together as they do into the research and development of new production facilities, electrode systems and components such as hydrogels. At Leonhard Lang they know: Some things just work better the closer they are connected.
About the project
Equipping a champion in it's field with a new visual identity offline and online
The project was delivered in close collaboration with nio-studio and awee-agency (learn more about our join-venture treehouse). After an en-to-end rebranding process, which was lead by nio-studio and which included designing and developing a new visual identity for the company, we built a modern, responsive and functional website to showcase Leonhard Lang's success and professionalism. The goal was to equip Leonhard Lang, who is a leading manufacturer of medical products, with a strong and recognizable brand image both online and offline. Since, the website has been expanded and is being maintained and optimised on a regular basis. We continue to work closely with Leonhard Lang and happily advise them on strategic matters.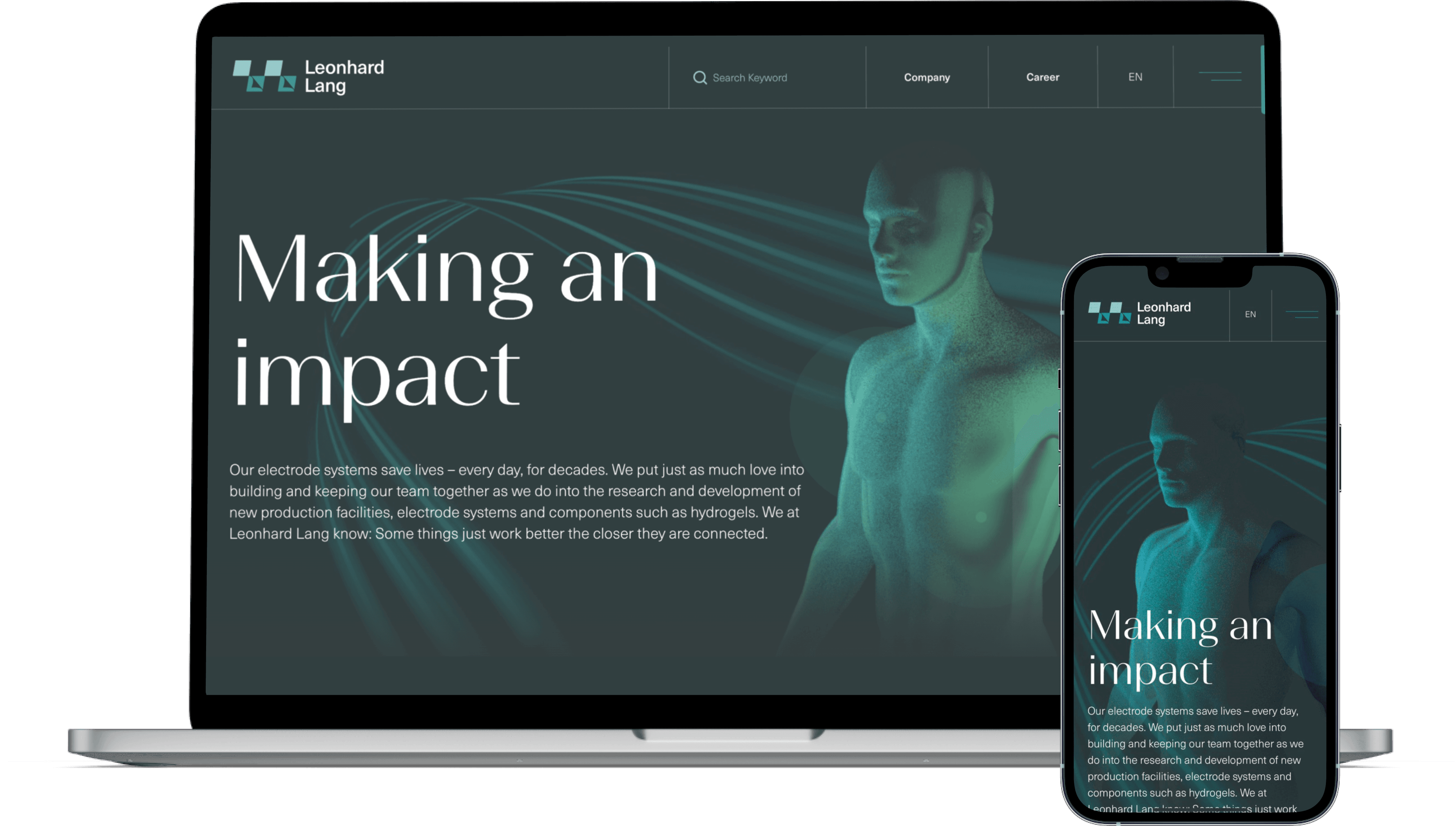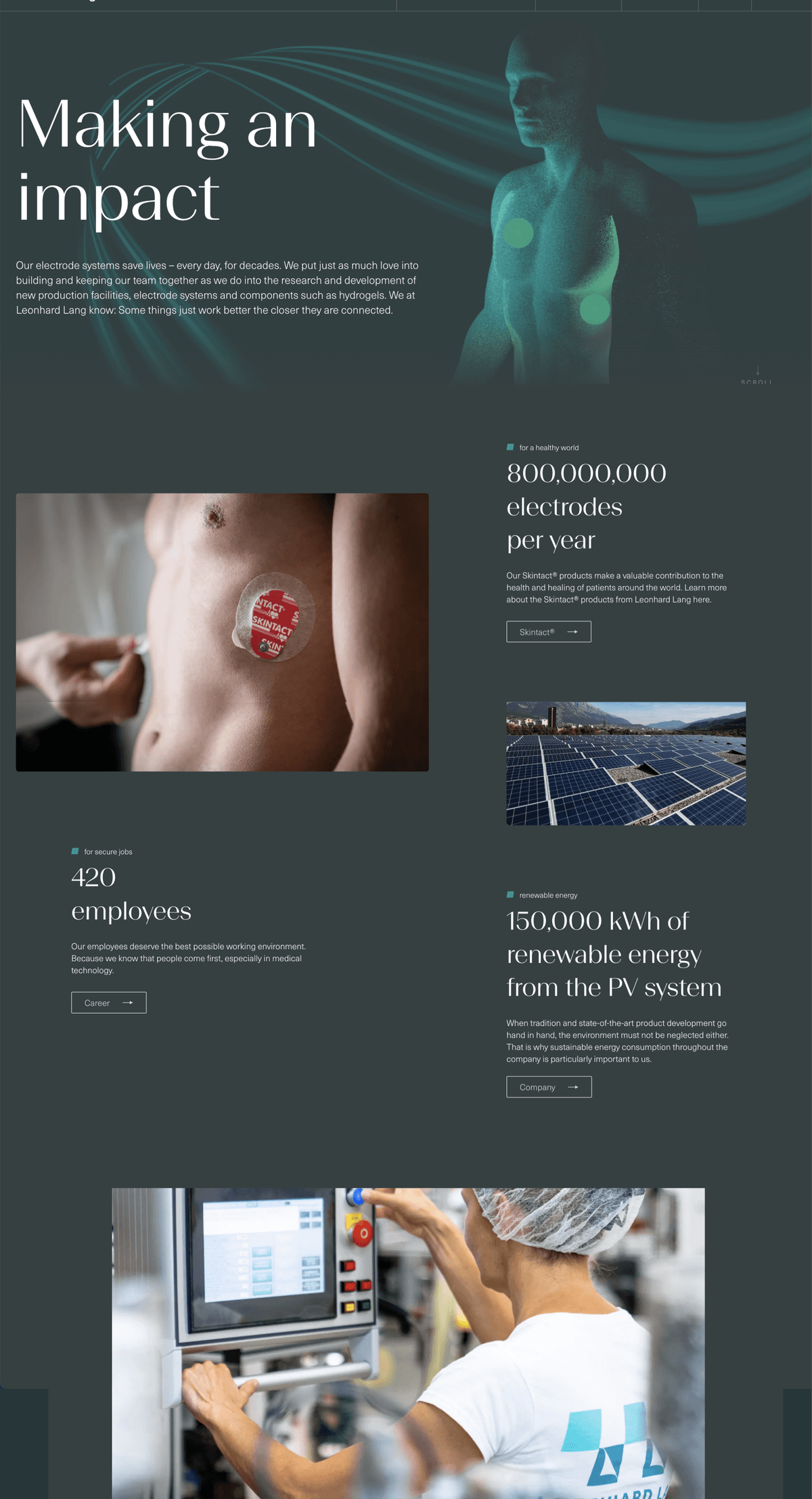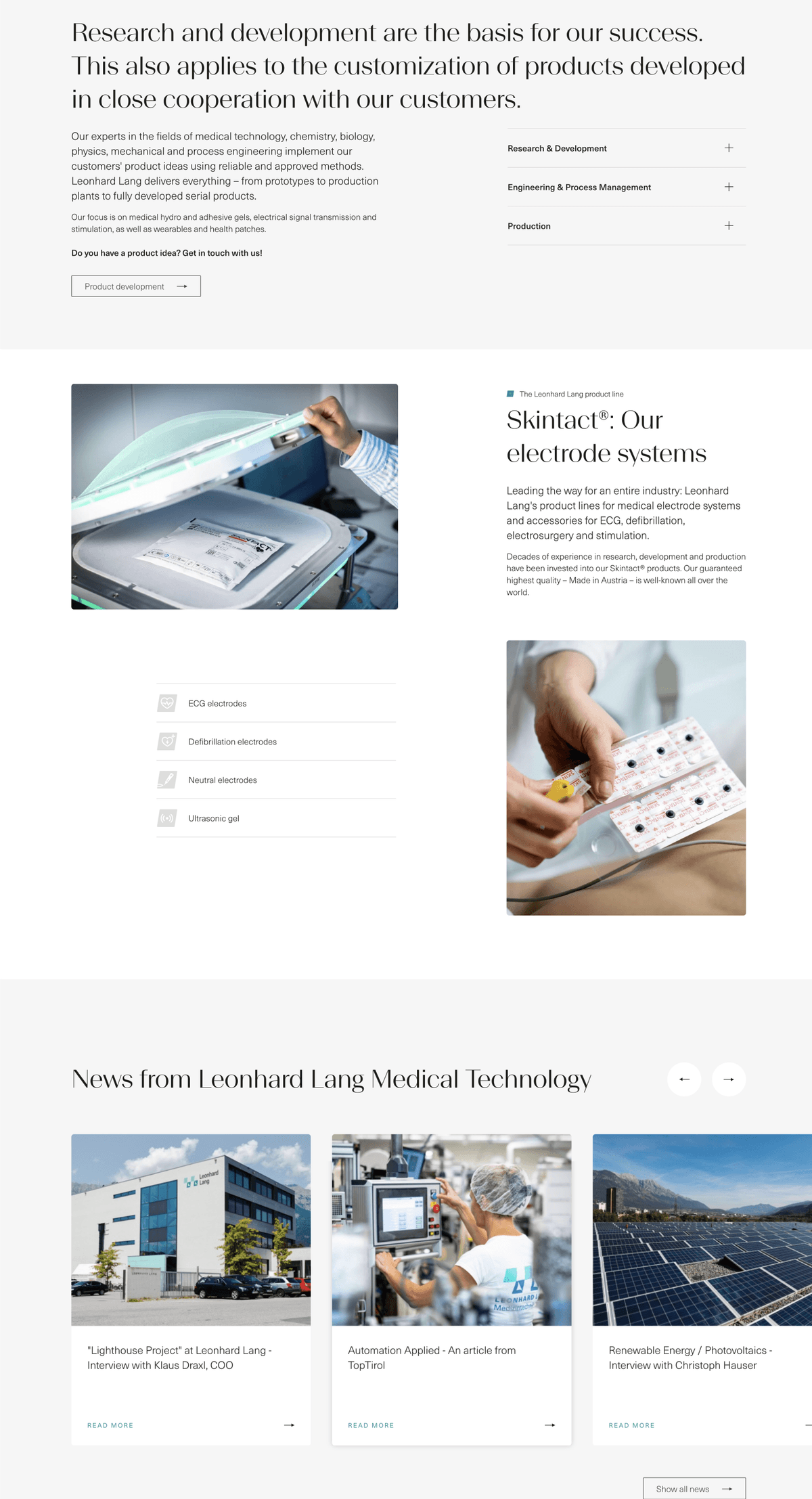 What we did
A proven system to deliver impact
Discover

We discover needs, pain points, wishes, requirements and more about our users.

Strategize

We develop concepts, strategies and action plans on how to leverage the previously discovered pain points or solve our user's problems.

Execute

Once we have tested and validated our designs and prototypes, we go into development and execution. Now we are talking agile software development.

Launch

Launching a new product or service requires clear and thought-out go-to-market strategies. We focus all our energy on the big day!

Evolve

After launch comes growth. This phase is accompanied by careful strategic work that makes sure the product or service is continuously improved as it evolves.
Corporate colours
A new visual identity to shake off the old image
Deep Blue
Background, Text, Design Elements

Hex #012340
CMYK 98 45 0 75
Light
Background, Text, Design Elements

Hex #419496
CMYK 98 45 0 75
White
Background, Text, Design Elements

Hex #012340
CMYK 98 45 0 75
Deep Blue
Background, Text, Design Elements

Hex #012340
CMYK 98 45 0 75
Contact us
Let's talk about what we can make, build and scale together
Our projects
View some of our latest and greatest projects that we are proud of
Talk to us