Services
Consulting & Strategy (awee-agency)
Experience & Design
E-Commerce & Development
Webflow
About
Identifying Microplastics becomes a routine
The analysis of microplastics could be so much more efficient. Today's analytical laboratories know: It's not easy to make good statements about large data sets of samples quickly. Microplastic analysis is too slow, too error-prone, too manual, and far too resource-intensive. This is a software problem - but there is a solution. Purency will make a difference.
About the project
Helping a software startup become more digitalised
The project was about recreating a startup's brand from start to finish. After a brand building process, led by awee-agency, nio-studio created a new branding for Purency, before we stepped in to translate all of that into the digital world and develop an information hub for Purency to engage potential customers and stakeholders. The project involved setting up and integrating the CRM system HubSpot in order to ensure a seamless in terms of digital sales and customer relationship management. The website was designed to showcase the company's capabilities and services in a clear and visually appealing manner, while also providing relevant information through a learning hub and positioning Purency as a thought-leader.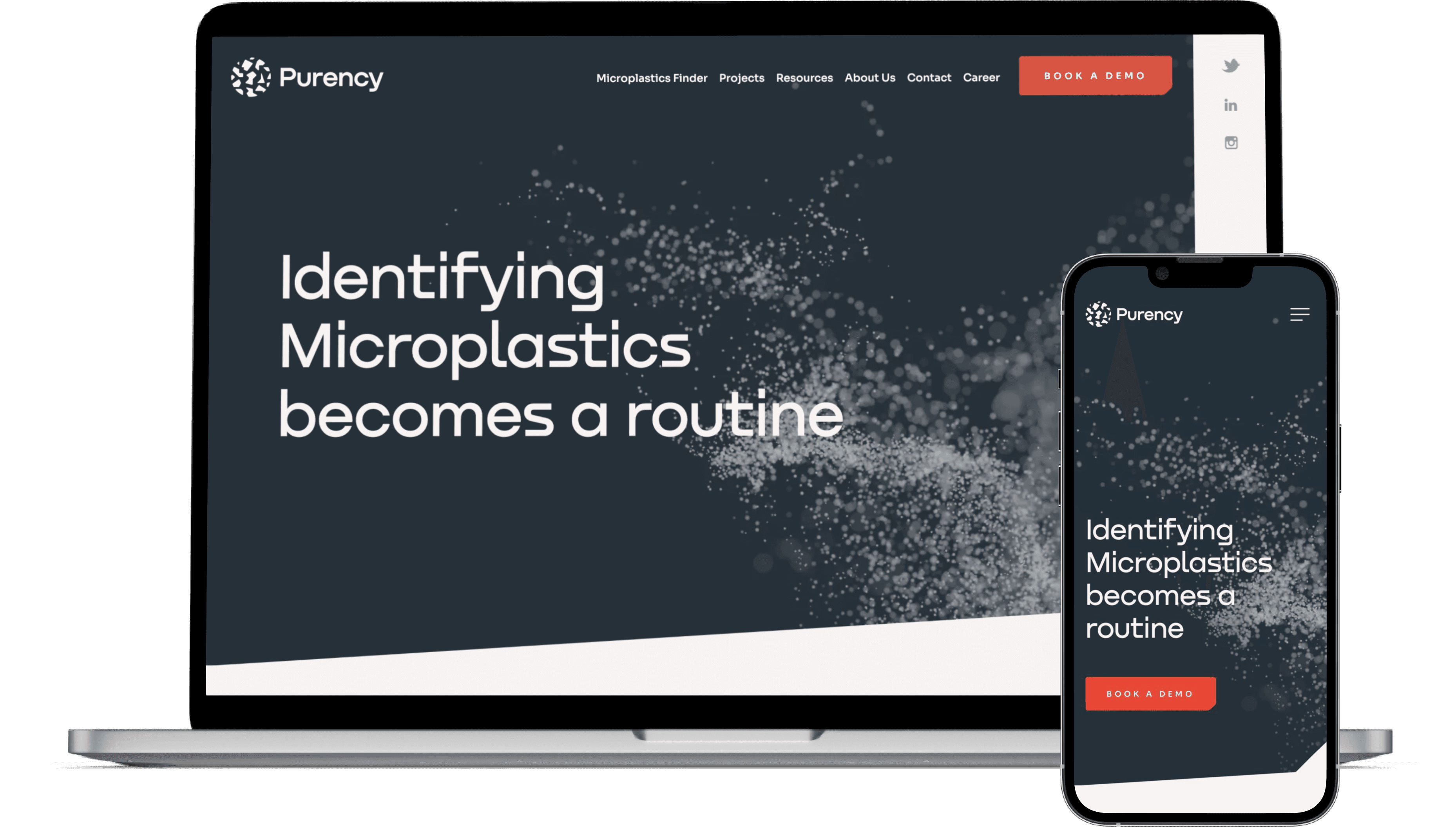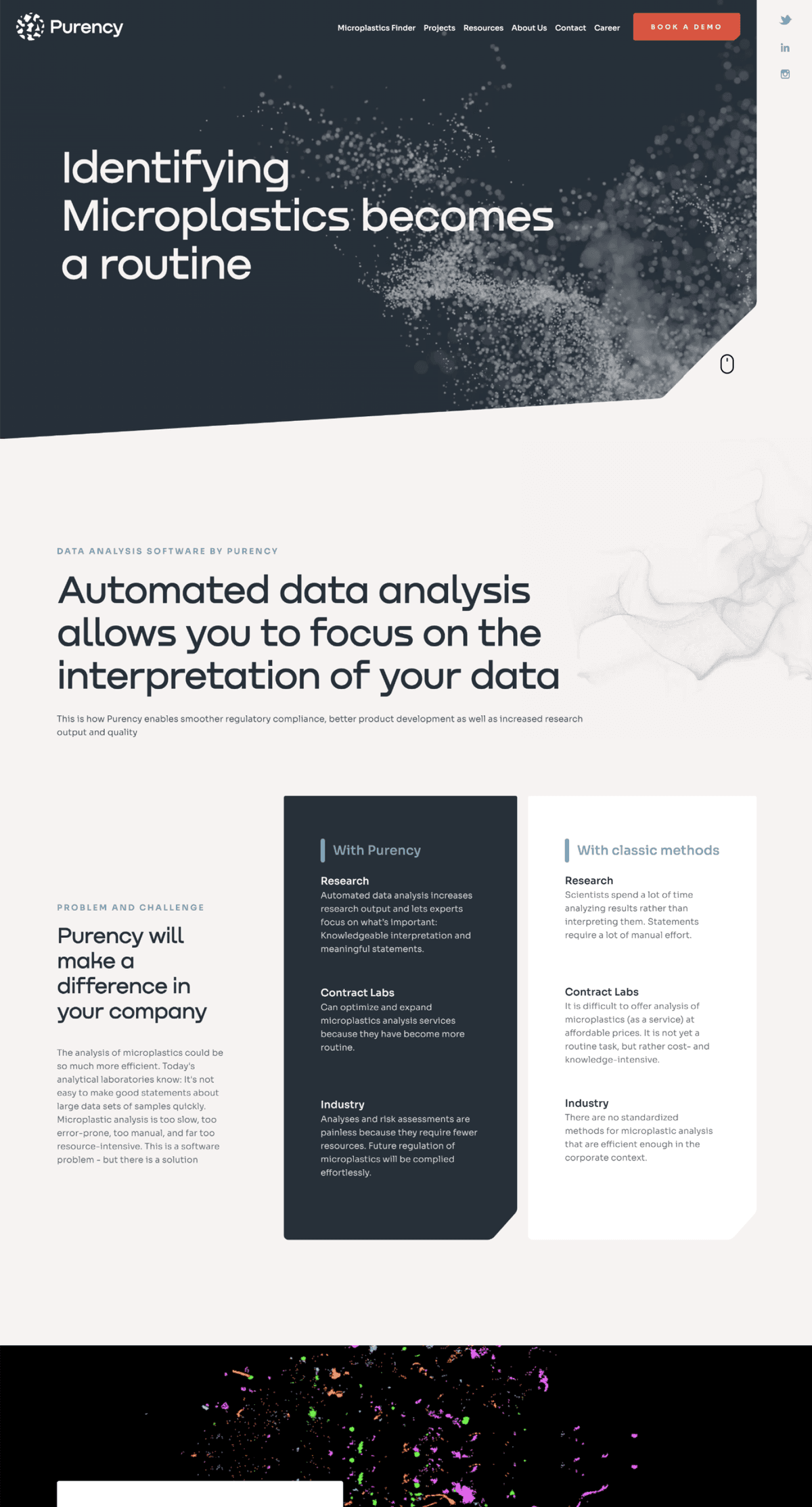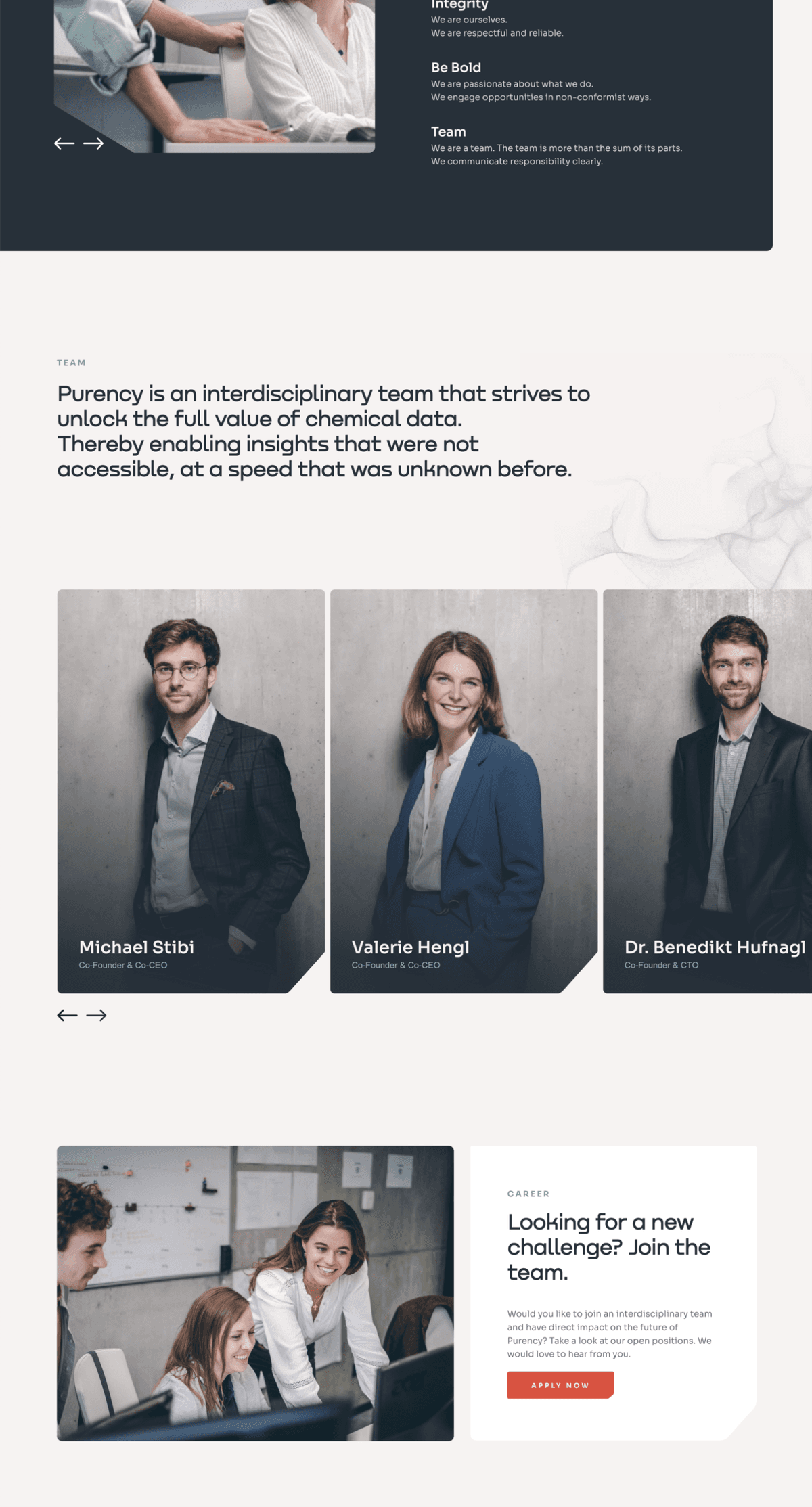 What we did
A proven system to deliver impact
Discover

We discover needs, pain points, wishes, requirements and more about our users.

Strategize

We develop concepts, strategies and action plans on how to leverage the previously discovered pain points or solve our user's problems.

Execute

Once we have tested and validated our designs and prototypes, we go into development and execution. Now we are talking agile software development.

Launch

Launching a new product or service requires clear and thought-out go-to-market strategies. We focus all our energy on the big day!

Evolve

After launch comes growth. This phase is accompanied by careful strategic work that makes sure the product or service is continuously improved as it evolves.
Corporate colours
Visualising microplastics through design
Contact us
Let's talk about what we can make, build and scale together
Our projects
View some of our latest and greatest projects that we are proud of
Talk to us