Services
Experience & Design
E-Commerce & Development
Webflow
3D Models (Artfabrik)
About
The legendary artist Rudi Wach
Rudi Wach is one of the most renowned Austrian sculptors and artists of his generation. After studying with Marino Marini in Milan and Alberto Giacometti in Paris, much of his work has been exhibited in galleries and art hubs around the world, such as New York or Milan, and presented at numerous biennials and art festivals.
About the project
Digitalising Rudi Wach's artwork
The project was delivered in close collaboration with Artfabrik. After strategizing and designing how we could best transmit Rudi Wach's very special kind of art in the online world, we developed a website, featuring 3D models of the artists sculptors and other creations. The goal was to provide a visually engaging platform for showcasing his unique art pieces, allowing visitors to view and interact with them in a dynamic way, as well as requesting and bidding for his artwork.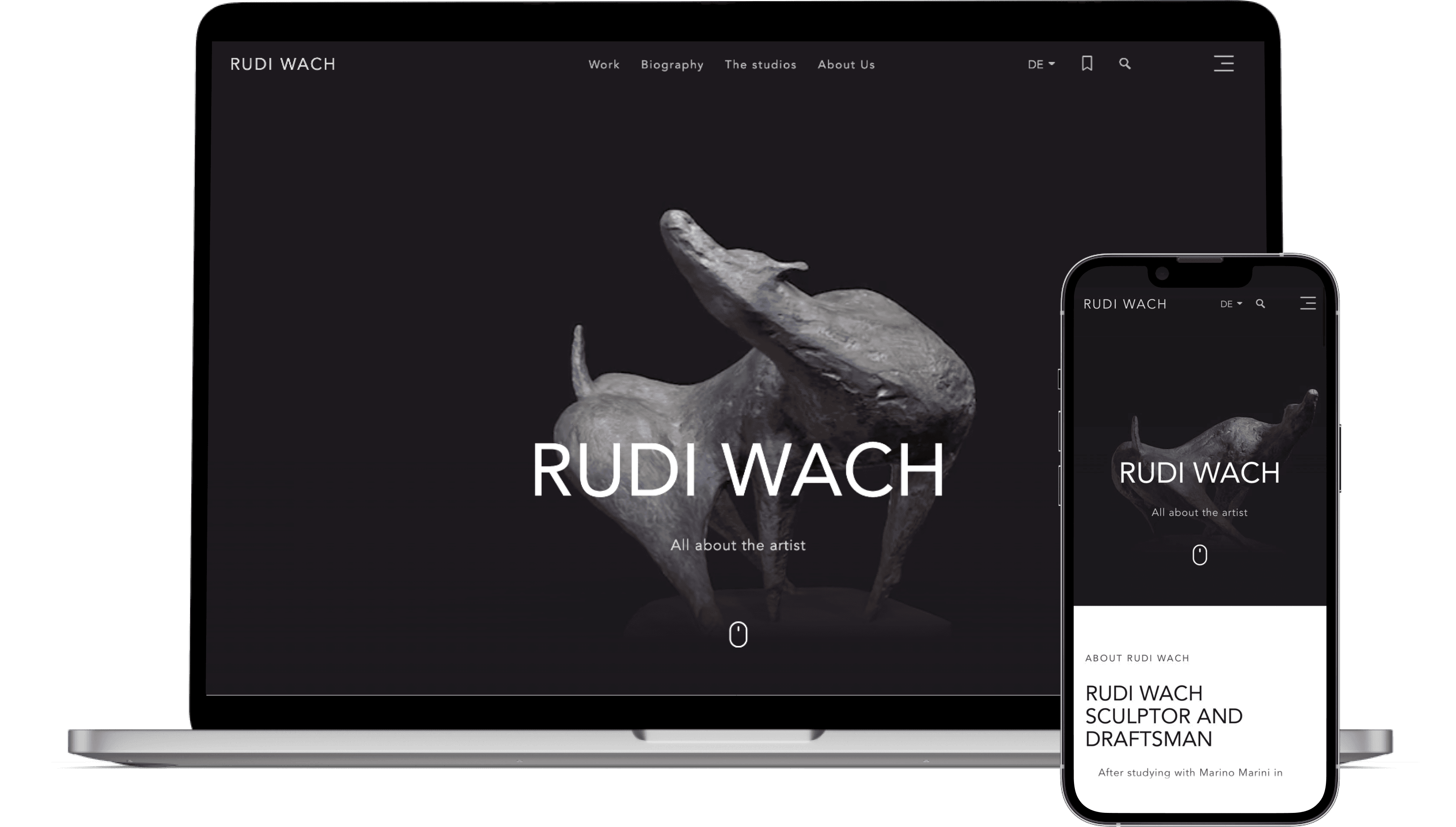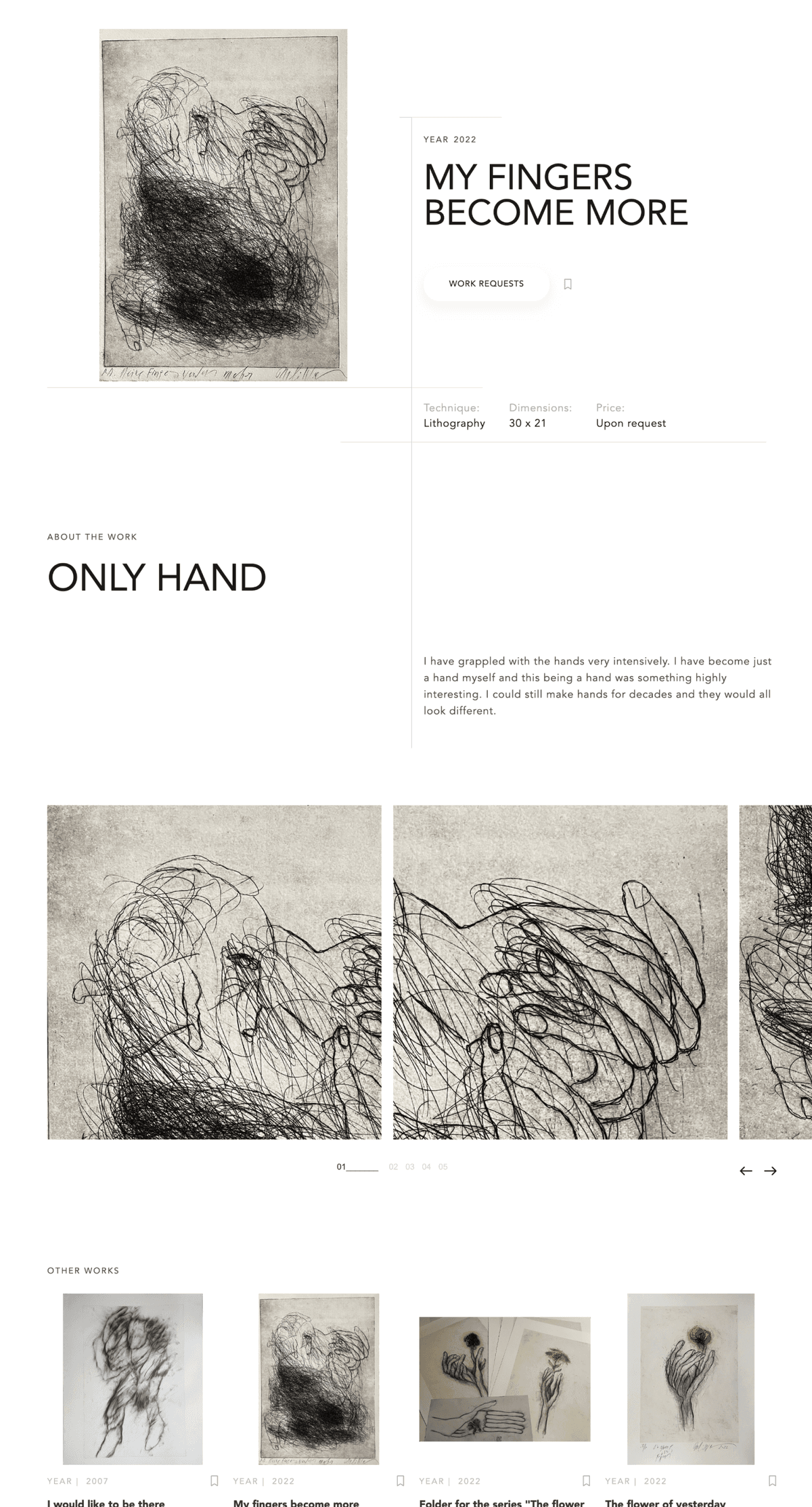 What we did
A proven system to deliver impact
Discover

We discover needs, pain points, wishes, requirements and more about our users.

Strategize

We develop concepts, strategies and action plans on how to leverage the previously discovered pain points or solve our user's problems.

Execute

Once we have tested and validated our designs and prototypes, we go into development and execution. Now we are talking agile software development.

Launch

Launching a new product or service requires clear and thought-out go-to-market strategies. We focus all our energy on the big day!

Evolve

After launch comes growth. This phase is accompanied by careful strategic work that makes sure the product or service is continuously improved as it evolves.
Corporate colours
As extravagant as his artwork is, the visual identity is simplistic
Contact us
Let's talk about what we can make, build and scale together
Our projects
View some of our latest and greatest projects that we are proud of
Talk to us