The art of social selling: why successful salespeople generate content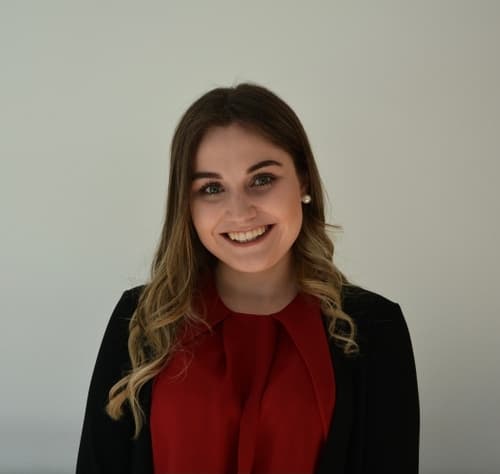 Anja Brugg
Junior Sales Manager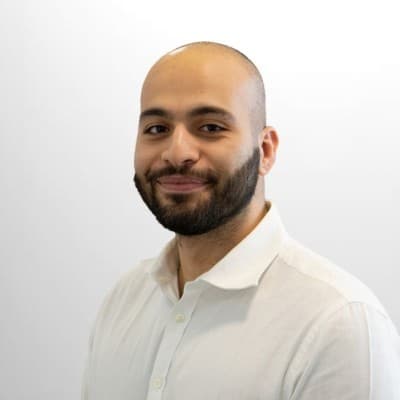 Eren Kaya
Junior Sales Manager
What is social selling?
The world of sales is changing rapidly - digital channels are increasingly replacing traditional methods of customer acquisition. New ways of acquiring customers are opening up through social media channels. The term social selling is becoming more and more important and present. Social selling describes the creation and cultivation of customer relationships as part of the sales process. The primary goal is to strengthen customer relationships with other users through active social media actions and thereby generate a lead.
When can we talk about social selling?
The most important criterion for successful social selling is the trust factor. It's about making contact with potential customers, interacting with them, and building long-term relationships. Studies show that more than 75% of B2B buyers use social media channels for purchasing decisions. One of the many reasons for this is that contact maintenance in a common network proves to be more successful, which potential customers trust.
It must be clearly differentiated that social selling is by no means the excessive sending of messages to strangers. Rather, it is about making interactions meaningful, offering a solution to problems with the company brand, and building trust and loyalty with potential customers.
Social selling - advantages and disadvantages
The success rate for achieving sales through social selling is much higher than that of traditional cold calling. One clear advantage of social selling is that the seller can gather important information about potential customers beforehand in order to tailor their product offering to the individual needs of each buyer. Conversely, potential buyers can also research the seller or company and scrutinize their offerings in more detail. If the customer is interested in the information provided, a certain level of trust and a foundation for a successful collaboration can be established even before the first contact.
Additionally, appearing on social media channels allows for increased reach and ongoing network expansion, which can help increase a company's visibility. Sellers have the opportunity to reach a wider customer base with their products or offerings.
It is important to note that in practice, social selling can be a lengthy process. According to statistics, buyers of companies can spend up to nine months researching the variety of products before contacting the right seller. Sellers must also be aware of the risk of being classified as spam messages with their social selling activities. Therefore, the principle of "quality over quantity" generally applies. The biggest challenge is certainly to interact enough without overdoing it, while also selecting the appropriate platform for the target audience. The focus should always be on building relationships and gaining the trust of customers.
Who is social selling suitable for?
Social selling should not completely replace traditional sales approaches - rather, they should be used as a supplement. More and more users are being influenced in their purchasing decisions through social media channels. Therefore, companies that are active on social media should promote social selling in the future. The aim is to reach customers where they are and where their attention lies. Numerous surveys show that social selling optimizes the sales process and can deliver better sales figures.
Social selling is particularly suitable for companies that want to maintain a connection with their users. Through regular, relevant posts or content, they have the opportunity to inform their target audience and interact with them continuously. In addition, the implementation is relatively easy - of course, it requires time, but it is not particularly difficult to get in touch and interact with the target audience. Again, finding the right balance is key!
Which channels are suitable for social selling?
In principle, social selling can be done on all social media channels. The channel you should choose often depends on your target audience and where they are predominantly found.
A company that sells modern and trendy clothes to young end customers should focus on channels such as Instagram and/or Pinterest, while LinkedIn or Xing are ideal for B2B companies looking to find and contact business decision-makers. In any case, it's worth focusing your social selling activities on one channel. It's time-consuming and only leads to success if you're willing to interact with your target audience daily.
LinkedIn
LinkedIn has set itself the goal of becoming the world's largest B2B social selling platform, and according to reports, 89% of B2B marketers use LinkedIn for lead generation. Another 62% say they get more than twice as many leads on LinkedIn than on the second most successful channel.
Building trust and credibility is particularly important here, and with the help of LinkedIn Sales Navigator, it can be done professionally and measurably.
Xing
Xing is the little brother of LinkedIn and just as well suited for B2B social selling. Especially if you want to reach decision-makers from the DACH region, Xing is the more sensible choice over LinkedIn. While there are about 21 million users here, there are 18 million on LinkedIn.
Facebook
The social media platform Facebook is a great choice if you want to reach B2C customers in the 30+ age range. The advertising message must trigger the right emotions here. You can use the various visual formats that the platform provides to efficiently transport your content and added value. Additionally, Facebook ads allow you to generate significantly more reach for your content.
Instagram
Instagram also offers you a variety of options to make your content appealing and to present yourself as a brand influencer. An estimated 40 million Instagram users from the DACH region now make marketing on Instagram a must-have for both B2C and B2B brands, making it a promising channel for social sellers.
What is the Social Selling Index?
The Social Selling Index (SSI) is a value introduced by LinkedIn that indicates how well you sell yourself as a person on LinkedIn or how successful you are at building relationships and establishing yourself as a brand.
The value is based on four metrics:
Building your profile/brand

Targeted networking with the right people

Social interactions and generating interest

Building relationships
Does it sound familiar? That's because it's similar to the AIDA formula. Presentation on LinkedIn is basically nothing more than self-promotion. A mix of marketing and sales.
The SSI value ranges from 0 to 100, with 100 being the highest attainable value. This means that each of the above areas accounts for 25 points.
A high Social Selling Index doesn't necessarily mean you're an irresistibly good salesperson. The value serves only as a benchmark and is intended to encourage you to make your activities more targeted.
Find out your SSI value by logging into LinkedIn and then visiting the following URL: https://www.linkedin.com/sales/ssi. The tool will immediately display your personal Social Selling value.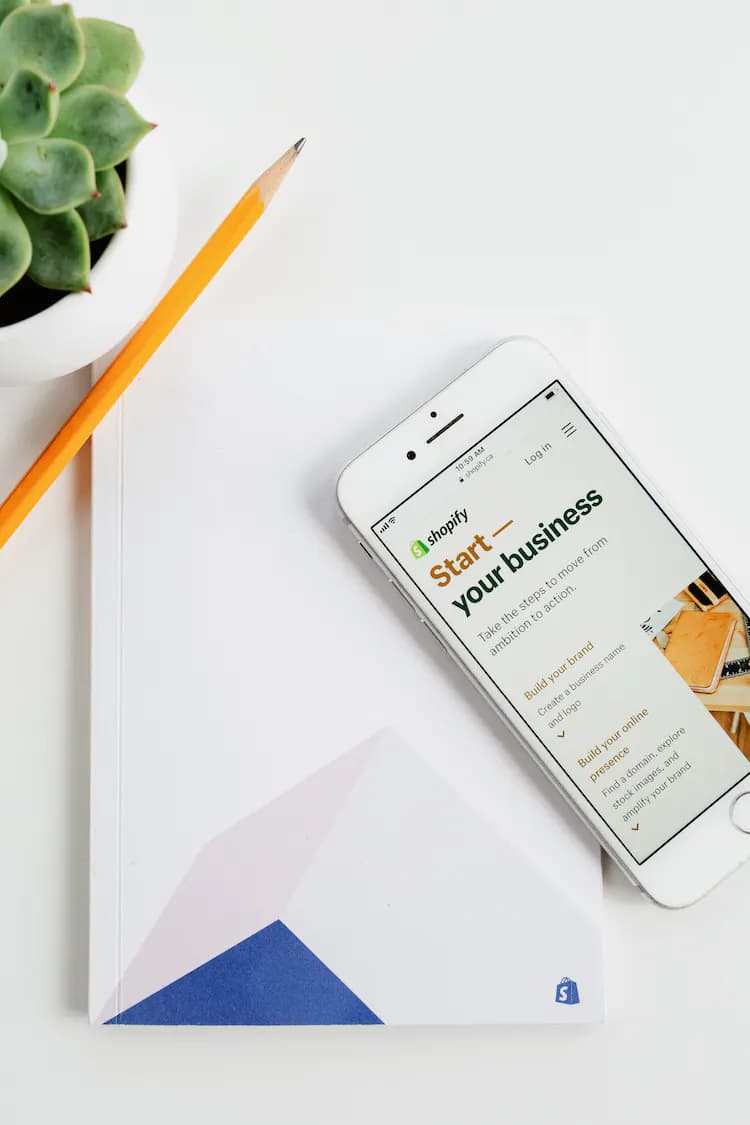 E-Commerce Guideline
Free
Step by step instructions on how to successfully build an online shop that generates revenue.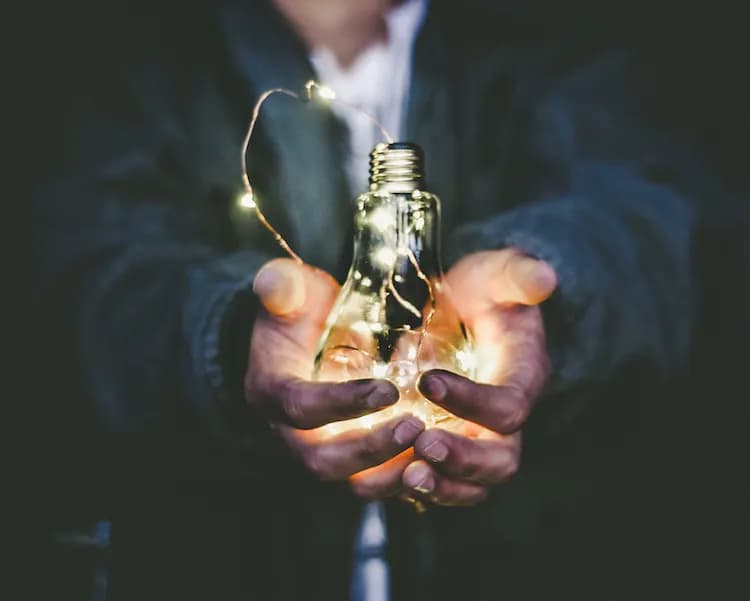 Microconsulting
Free
You have a question and need some advice. One of our experts will be in touch and offer you expertise.
How do you implement social selling?
The foundation for your Social Selling activities is your profile. New contacts will always view your profile before interacting with you. This means the first impression counts:
1. Build a foundation
Upload a professional profile picture that puts your face in focus.

Choose a profile slogan that reveals why or what you do.

Include a profile description where you write about yourself or the positive results you've achieved for customers.

Also include your current employer and your previous education and work experience.

Add a header image at the top that explains your central brand message or highlights useful, free content.

Fill in all relevant contact information so that you can be reached by your leads.
2. Build and expand your network
Connect with people you know from your personal life, but also with potential customers. You can use the various filter settings in the search bar for this. Pay attention to personalized contact requests.

Engage in LinkedIn groups where your target audience is located.
3. Interaction
Share high-quality content

Participate in discussions. Like and comment on other people's posts to build sustainable relationships.

Have valuable conversations in chat

If you feel like you have gained the person's trust, you can invite them to a video call, a phone call, or a personal meeting.
What are some tips for social selling?
Regardless of the platform you choose, there are tips and strategies that always work.
1. Establish yourself as an expert/brand
Of course, you could dive into the water headfirst and cold-call new contacts. But please leave the sales pitch out of it. When interacting with people, you should not approach them with a sales-oriented mindset.
First and foremost, it's about presenting your company or yourself well, but as mentioned before: without a sales pitch. "People buy from people" is the motto. You have to present yourself as an expert and gain people's trust.
How do you do that?
Publish interesting and valuable posts that appeal to your target audience. You can write a post on LinkedIn or start a survey, for example. Alternatively, you can also share content from industry influencers that fit your brand or relate to your industry.
2. Listen carefully - social listening
Many discussions take place on social platforms. Sometimes even about your company. If you are attentive and follow what people are writing about your company, your competitors, or your industry, you can learn about pain points and other important insights.
This is easier said than done because these contacts are often difficult to grasp due to incomplete data for many traditionally set up sales teams. However, there are social media tools to keep track of these activities. This data is invaluable!
3. Be yourself!
You are the most important asset when it comes to social selling. If nothing else from this article sticks with you, at least remember: people buy from people.
Therefore, you must remain authentic and consistent. People need to perceive you as a trustworthy person who knows their stuff. It is also essential to put yourself in the customer's shoes and understand their situation. The individual goals of your customers are more important than those of your employer.
How long should you wait before sending follow-up messages?
Often, it's worth persisting with a promising contact even if the initial approach wasn't successful. We all know how quickly a message can get lost in a sea of other messages. Therefore, it's worth following up with an email and trying to get in touch with the person again. Well-crafted follow-ups can significantly increase the likelihood of a response.
The key is to have a good subject line that addresses the reader and convinces them to open the email. Otherwise, the message is likely to end up in the trash bin. The content should be as brief as possible but as comprehensive as necessary. Long messages can be off-putting, so it's essential to get straight to the point with just a few sentences.
Rhetorical questions and clear instructions make it easy for potential customers to respond to the follow-up message. Emails are often postponed, so clear questions can help prompt a quick response.
The timing of the follow-up messages is also crucial. If the intervals are too short, the messages may be seen as annoying or spam. However, if you wait too long, the potential interest may have already faded. The golden rule is to wait 3-4 days between the initial message and the follow-up. This gives the recipient enough time to respond if they intend to do so.
Finally, here's a list of the five most important do's and don'ts for your future follow-up emails to help you achieve success:
✅ Do's:
Creative openings

Compelling subject lines

Keep it short and sweet

Allow adequate time

Make multiple attempts and persist
❌ Don'ts:
Standard emails

Meaningless subject lines

Lengthy emails

Spamming

Giving up too soon
Conclusion
It's not always easy to create relevant and engaging content on LinkedIn in the busy work environment. However, CEOs and sales directors of small to medium-sized businesses must decide whether they want to advance with digitalization or not because social selling is a key component of it. In the long term, it will mostly replace the established methods of acquisition, such as phone calls, emails, or trade shows. To be successful in this area, sales and marketing must work closely together.
If you want to learn how to apply social selling to yourself or your business, don't hesitate to contact us through our website or connect with us on LinkedIn. We look forward to hearing from you and can provide valuable tips in a free strategy consultation.
See you soon!
References:
Image credit: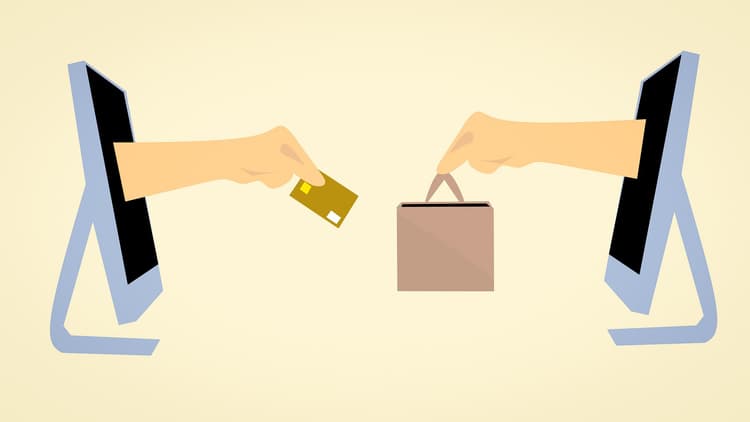 E-commerce: how to sell more through your online shop (for e-commerce novices)
Talk to us