5 ways to improve the performance of your website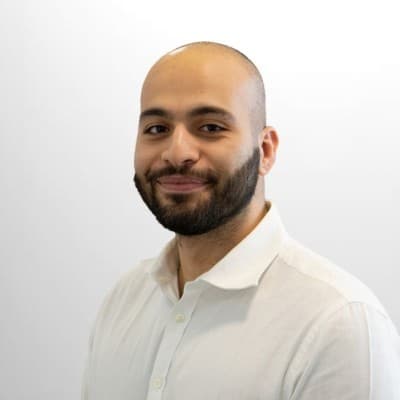 Eren Kaya
Junior Sales Manager
Published
October 1st, 2021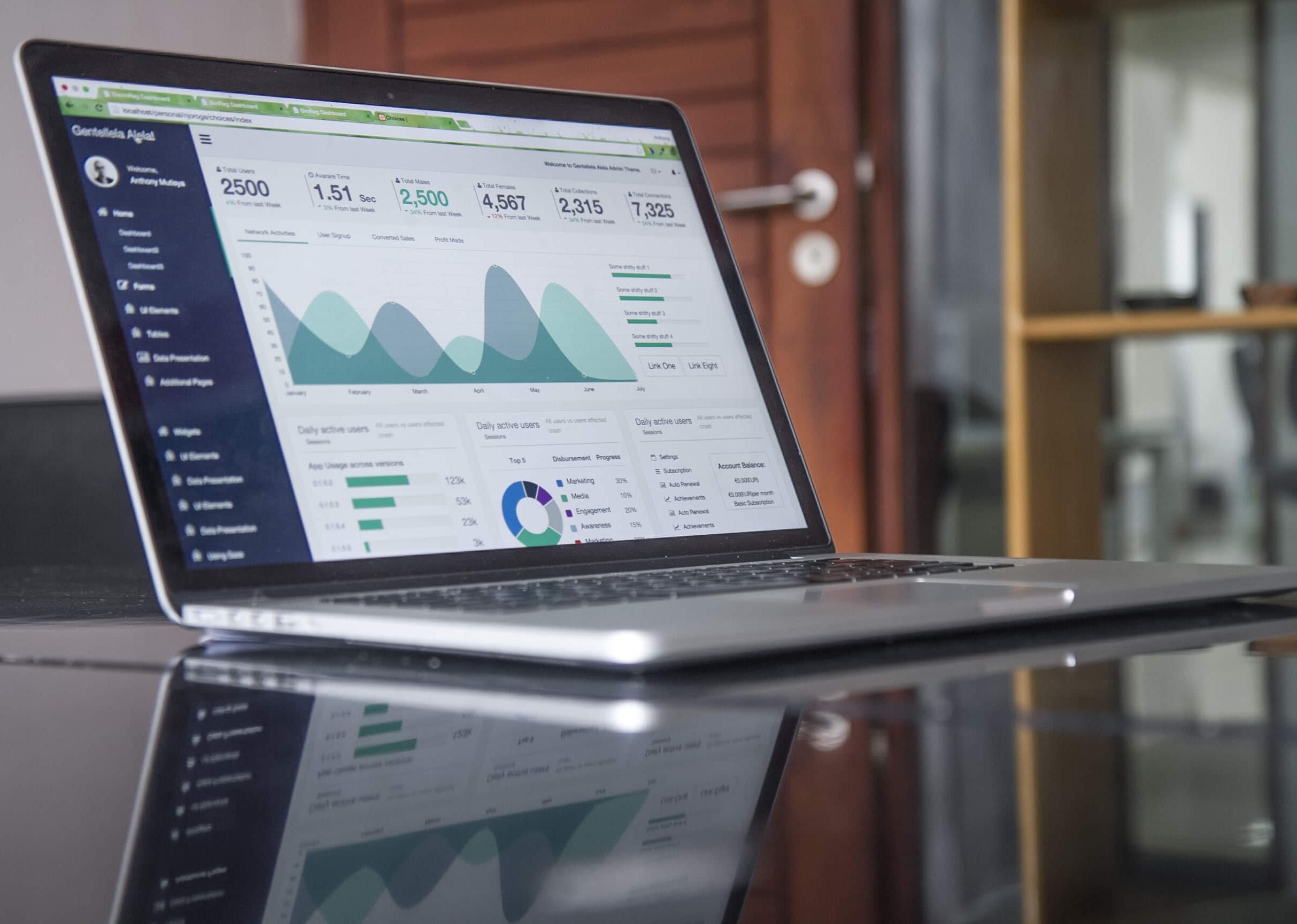 Do you want to be successful on the internet? Then you first need a good website. Nowadays, a website forms the basis for all marketing activities on the web. It is the digital business card of your company, forms the foundation of your online presence and is the first port of call on the internet. Sooner or later, your stakeholders such as investors, partners, existing and potential customers will end up here - and then the first impression counts.
The interview with Mr. Thomas Friedschröder about the increased value of web presence!
The importance of a website for your company
Around 18.5 million people in Germany use the internet for information search every day and about 80% of interested parties search for your company online first. Thus, your website is the most important representative in the digital world.

Have you ever heard of inbound marketing? In inbound marketing, the focus is on making potential customers aware of your company with relevant and helpful content. You can use your website as part of an inbound marketing strategy to attract visitors and establish contact with customers. In this way, the website becomes part of the company departments - like a team member in sales, marketing and human resources at the same time.

On your website, potential customers can learn about the advantages and benefits of your products or services. You can also introduce them to the vision and mission of your company. Automation tools in particular have enormous potential and can achieve extraordinary success in cross-selling and upselling.

With the help of chatbots, FAQs or knowledge databases, your website acts as part of your customer service team and proactively answers many questions about your product. Through automated evaluation, your site collects information on customer behavior that becomes valuable resources for marketing and sales.

In times of war for talent, i.e. competition for the best talents, employer branding plays an important role. Companies with a strong employer brand fill their open positions up to twice as fast. Here, the website supports your HR department by providing information on job vacancies and illustrating your corporate culture.
Why should you optimize your website?
You probably want to know how to improve your website. The short answer is: SEO optimization. We all want a website that is well placed, attracts visitors, generates conversions and helps us make more money. That is the dream, isn't it? Well, this dream starts with a properly optimized website.
Not long ago, anyone could buy a domain, create a website, and expect the site to be visited. As we all know, the internet is now flooded with competition.
That is why you have to be more strategic when it comes to choosing the website you want to create and consider a niche where you can stand out. The best way to stand out and attract attention is to carefully optimize your website so that Google's SERP algorithm places your website in front of relevant users before any other competitors. In addition, you also need to keep up with the most important updates regularly - because the world of websites, SEO, backlinks, on-page optimization, and Co. is moving quickly.
Recently (June to August 2021), there was a major renewal: The Google Page Experience Update. This new update changes the weighting of certain factors and adds new factors that affect the ranking of websites. User experience is now more important, and classic SEO factors are losing some importance but are still important. So, there is a lot of potential for on-page optimization!
The criteria by which websites are now evaluated by Google are called core web vitals:
Largest Contentful Paint (LCP, time to load entire page)

First Input Delay (FID, time to interactivity)

Cumulative Layout Shift (CLS, visual stability)

Optimization for mobile devices

Overall surfing security

Secure data transmission with SSL certificate

Use of non-user-friendly disruptors such as banners
If your website's performance has declined according to Google Search Console in the summer of 2021, this update could be the reason.
Check websites with the Momentum Website Audit
To make it easier for you to optimize your website, we at Momentum Digital have developed the Website Audit. We evaluate the entered URL based on four features. This way, you can see exactly where you are doing well and where there is still potential for optimization. The four main areas examined with the Website Check are page load times, SEO, mobile optimization, and security.
Performance: The Web Check examines the optimization of page speed and load times, among other things

Search Engine Optimization (SEO): The SEO Check examines domain authority, backlinks, organic visitor numbers, and more

Support for mobile devices: This section evaluates mobile-optimized design, readable font size, interactive elements, and responsive design. Technical errors are widespread here

Security: Finally, the Web Check examines the implementation of HTTPS with an SSL certificate, the use of secure Javascript libraries, the number of HTTP requests, browser caching, page size, and whether Javascript and CSS are compressed.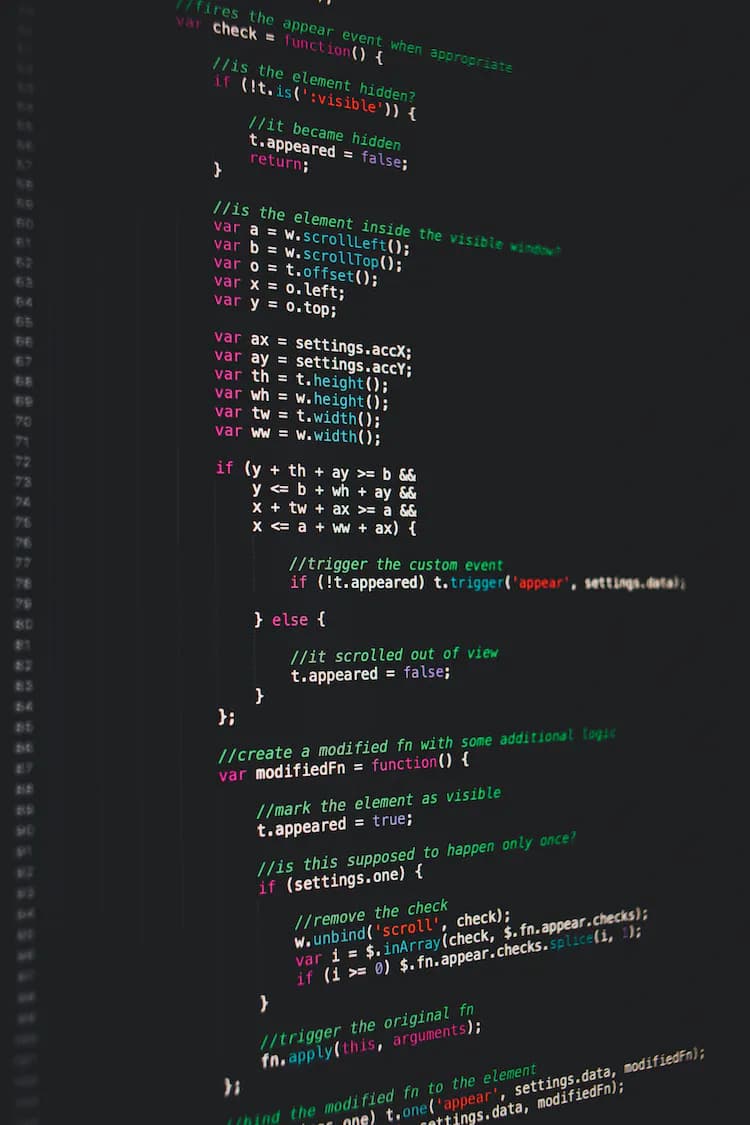 Website Audit
Free
A full and transparent audit of how your website performs and what should be improved.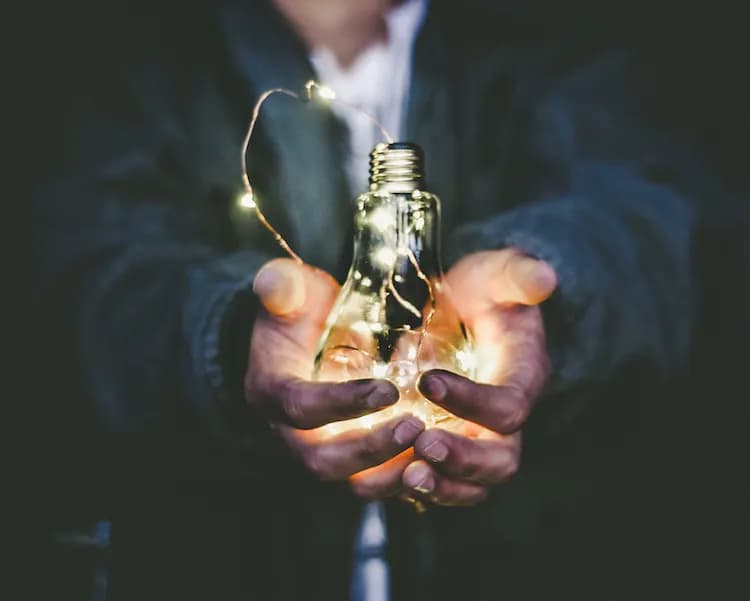 Microconsulting
Free
You have a question and need some advice. One of our experts will be in touch and offer you expertise.
How to optimize your website for free
In this chapter, I will guide you step by step through the essential areas that contribute to a high ranking in search engines. The best thing about it all is that the methods are free, and if you make an effort, you will achieve the same results as someone with a large budget.
1. Keyword research
The best on-site optimization always begins with keyword research. Keyword research involves finding words and phrases that are both relevant to your niche and frequently searched on Google.
The trick is to find keywords that many people are searching for but that also don't have too much competition. This requires a lot of research, and it's practically impossible without a tool. That's why we've listed some free tools for you:
If you collect relevant and useful keywords on your website and use them skillfully, you will find that you rank better on Google for certain terms. This leads to more visitors to your website, which ultimately leads to higher click-through rates and conversions.
And why? SEO content attracts attention, and a well-written text offers your target audience added value and solves common problems, which encourages them to make a purchase.
2. Creating a simple page navigation
The theory and concept behind the page architecture of a website are often difficult to understand, but it is an important step in optimizing your website. If visitors cannot navigate smoothly through your website, it doesn't matter how good your keywords are or how great your offer is because they will soon close the window.
When designing your website, you should have an idea of how it should look before it even exists. To do this, you can refer to the web design trends of 2022.
Create a plan, consider which pages belong where, why they belong there, and where visitors should ultimately end up.
The layout of your website should enable potential customers to navigate from point A to point B without having to click through a multitude of pages. Don't make your website too complicated with hundreds of sub-pages when you can achieve the same task with just a few pages. Creating your website will not only take more time, but it will also be harder for you to stick to a low budget.
Here are a few reasons why a simple website is a good choice:
Speed: Page speed is an important factor for Google ranking and user retention. If you have a lot of complicated elements on your website, load times increase, which leads to higher bounce rates.

Easy to crawl: The term "crawling" is often used in the context of websites and refers to Google's ability to search your website and figure out what it is. Google takes note of your keywords and indexes the pages in its database. The more pages you have, the harder it is for Google to understand your goals and offer your products to the audience.
3. Create a landing page
Your website needs a place where users can land. If you use your key marketing skills to attract visitors from your social media profiles, you need a landing page they can click on before you sell them something or draw their attention to your offer.
The phrasing, colors, and selling points on your landing page should be the same as those on social media. In fact, landing pages are a great alternative to detailed websites. Tools like Leadpages and ClickFunnels can direct highly interested customers to the right places. Landing pages are easy to use, easy to optimize, and a good option for people on a tight budget. However, note that some tools are paid.
4. Mobile first - optimise your website for mobile devices
As most people around the world now regularly use their smartphones, it is more important than ever that your website looks good (and is usable) on mobile phones. This means carefully considering how users might land on your website and incorporating this into your design and layout - which can be complicated if you are not familiar with website creation.
If you haven't visited your website from your smartphone in a while, check to see if everything works (and if not, make changes or contact us).
5. Check the loading speed
Google offers a free tool called "PageSpeed Insights" that allows you to test the speed of your website. Simply enter your URL, and it will show you how fast your page loads. You also get diagnostic information to explain the rating.
Use this tool to see how fast your website loads and what improvements you can make. In general, the faster, the better, as the Google algorithm considers load times as a ranking factor in determining usability.
Conclusion
Implementing the optimization suggestions and auditing the website are important parts of the SEO journey for beginners as well as for aspiring experts in online lead generation. If you don't have a properly optimized website, Google's algorithm will have a hard time reading your website, and as a result, you will find it harder to be found for the desired search terms.
Follow the steps outlined in this guide, and you will generate more visitors, increase your brand awareness, and ultimately make more money. Of course, you will have to invest some effort, that is clear.
At Momentum, we offer you the opportunity to save a lot of effort by developing, designing, and managing your individual and professional online presence - all from one source. For more information, feel free to contact us anytime!
Talk to us