Alternatives to Mailchimp: the 4 best GDPR-compliant email marketing tools in 2022
Roman Fischer
Digital Project & Account Manager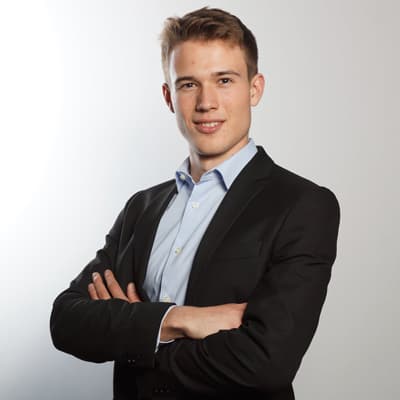 Konstantin Strauß
Junior Sales Manager
Published
September 10th, 2021
Are you still using Mailchimp or other American providers for email marketing? Then you should switch as soon as possible! Because using American tools has been associated with legal risks for several months. These risks include not only warnings but also fines, not to mention a massive loss of image. Fortunately, there are alternatives that can reduce this risk. In this article, we present the 4 best GDPR-compliant alternatives:

Why using Mailchimp is no longer legal in principle
The main debate surrounding newsletter and email marketing tools such as Mailchimp revolves around the protection of data used by European consumers. According to the European Court of Justice, when transferring data of European consumers to a third country, a level of protection must be maintained that corresponds to that of the GDPR. In the case of the USA, this level of protection was previously guaranteed by the "Privacy Shield" data protection agreement. However, this was overturned last year and is no longer valid. For this reason, online services that process consumer data in the USA, including Mailchimp, de facto violate the General Data Protection Regulation, which can lead to warnings, fines, and a massive loss of image when using this newsletter tool.
INFO: Immediate action must be taken. The use of American providers is now only permitted under certain conditions!
To be on the safe side, it is advisable to switch to a European provider. However, certain factors also need to be checked with these providers!
On the one hand, it must be ensured that the European provider does not use American sub-service providers, as this would again constitute a GDPR violation. On the other hand, the sole server location in Europe is not a guarantee that American authorities will not have access to it. Taking into account this information, we have selected the following European providers.

First: Our recommendation
Scenario 1: You have not yet used an email marketing tool
If you have not yet used an email marketing tool, you should definitely choose a European provider to avoid unnecessary risks such as potential warnings and fines. We show you which tools you can use!
Scenario 2: You are already using Mailchimp or another American provider
If you are currently using Mailchimp, for example, we recommend switching to a GDPR-compliant provider for the same reasons.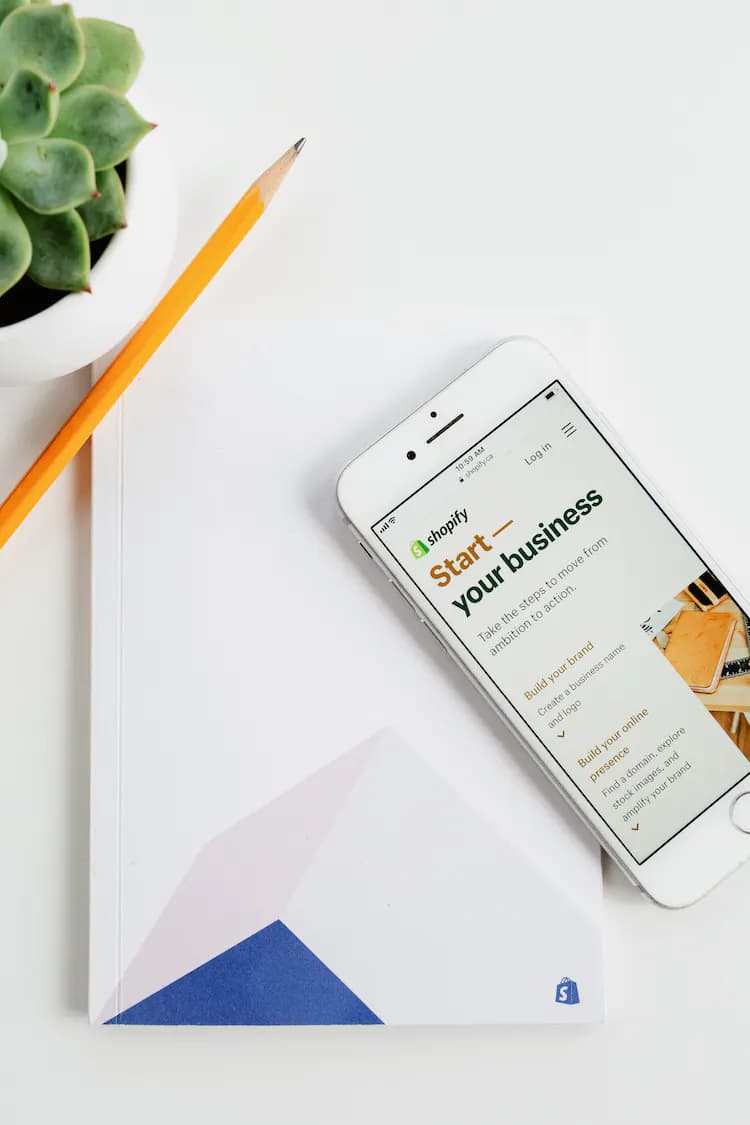 E-Commerce Guideline
Free
Step by step instructions on how to successfully build an online shop that generates revenue.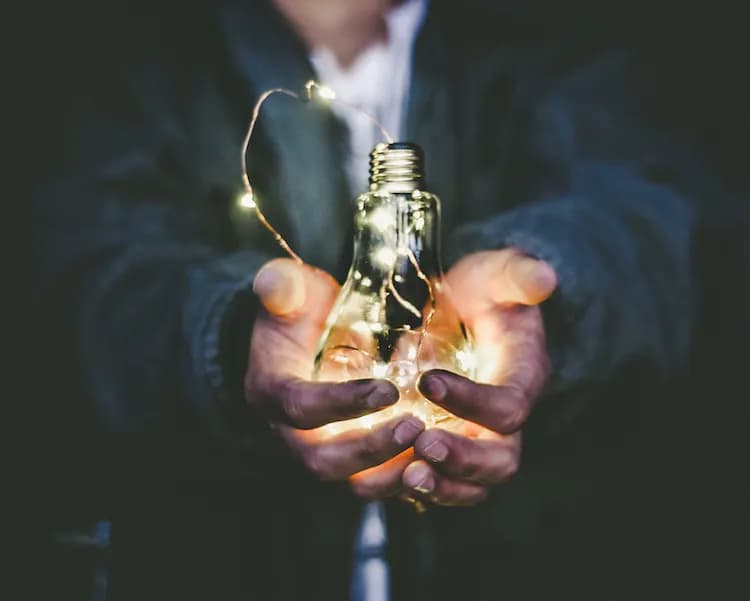 Microconsulting
Free
You have a question and need some advice. One of our experts will be in touch and offer you expertise.
The best GDPR-compliant email marketing tools in 2022
Okay, compliance with GDPR regulations is important, but what should not be forgotten is the email marketing tool itself. Here we show you first what a good email marketing tool must be able to do!
It must be noted in advance that the specific requirements for email marketing tools differ depending on their intended use. However, the following functions should be considered basic requirements:
Management of recipient lists

Personalisation of recipient addressing

Accurate timing of dispatch

Individual design of emails

Responsive web design

Verification of reader behavior: open rate & click rate

Output of analysis results

Data and legal security (see GDPR)

Interfaces to other offers such as WordPress, Zapier or Salesforce

MailerLite
MailerLite is a provider of various marketing tools from Lithuania, whose servers and subprocessors are all within Europe. The GDPR compliance of the tool is thus given and a permanent claim of the company, as the MailerLite GDPR declaration makes clear.
MailerLite offers a wide range of services:
Email marketing campaigns

Marketing automations

Landing pages and websites

Campaign reports and analytics

Support and integrations
MailerLite offers a 14-day trial period during which all premium features of the marketing tool can be tested for free. After that, the price is based on the number of subscribers who are to be addressed with MailerLite. For less than 1000 subscribers, MailerLite permanently offers a free version, which, however, is limited to a cumulated 12,000 monthly email dispatches.
This free version includes the following services permanently:
Support
Basic email support

Video tutorials

Written blog posts and FAQs
Email marketing campaigns
Simple drag & drop editor

Built-in file manager

Adapted to mobile devices

A/B testing
Landing pages and websites
Free website

5 free landing pages

Unlimited website visitors

Customizable website templates
Campaign reports and analytics
Email campaign reports

Surveys
Integrations
List of countless integrations

API release
In addition to increasing the number of reachable subscribers, the premium version includes the following features:
24/7 live chat support

Removal of MailerLite watermark

HTML editing mode

Templates for newsletters

Freely selectable domain address

Automatic resending of emails

Data about the click map on the website

Own creation of templates

A/B split testing

Conclusion
MailerLite is a powerful tool that goes beyond pure email marketing and even has websites and landing pages in its portfolio. Particularly convincing is the high range of functions in the free version and the flexibly adaptable pricing, according to the motto "pay as you grow". Because of the European server and subprocessor locations, the price-performance ratio and the good entry options, we give a clear recommendation of MailerLite to all self-employed persons, small agencies, but also rapidly growing companies. Testing the marketing tool is definitely worth it!


CleverReach
CleverReach is a marketing service provider from Germany that specializes in email newsletter marketing. Its servers and locations are exclusively in the EU, making the tool GDPR-compliant. On its website, CleverReach provides a GDPR declaration, as well as instructions and tips for complying with all legal matters.
CleverReach offers classic email newsletter marketing, including:
Creating and sending newsletters

Recipient management and CRM

Data protection and security

Analysis and data reports

Support and integrations
CleverReach does not offer a trial period during which all premium features of the marketing tool can be tested for free. However, there is a free Lite account from CleverReach that allows for sending up to 1,000 emails to up to 250 recipients per month for free.
This free version permanently includes the following services:
Support
Free email support

Free on-demand seminars

Extensive help center

Video tutorials
Creating and sending newsletters
Newsletter drag & drop editor

Free newsletter templates

Automatic adaptation to mobile devices

Personalized newsletter delivery

HTML and source code editor

Custom newsletter templates
Recipient management and CRM
Import function for recipient lists

Tags and tagging

Multi-stage bounce management

Data export
Data protection and security
Highest data security (GDPR-compliant)

Secure data and server locations (EU)

SSL encryption
Integrations
Interfaces to shop, CRM and CMS systems

Social media integration
Analysis and data reports
Basic data on opening and click rates

Unsubscribe rates and unsubscribes

Quality rating

Conversion tracking
In addition to increasing the number of reachable subscribers, the premium version includes the following functions:
A/B testing

Automatic response function and follow-ups

Removal of the CleverReach watermark

Free designer templates

Timed delivery

RSS feeds and dynamic content

Unlimited recipient lists

Unlimited automations

Geographic evaluation

Heatmap (link tracking)

Google Analytics integration

Custom domain address

Conclusion
For those looking for a pure email newsletter marketing tool, CleverReach is the right choice, as it specializes precisely in this area. This is evident in numerous technical functions and details, some of which cannot be found with other providers. Data security and GDPR compliance are a top priority here. The extensive range of features in the free Lite version is impressive, although there is no trial period for the Premium version. Nevertheless, it's worth trying out, especially for freelancers, small agencies, and small to medium-sized businesses, as the subscriber base can be flexibly expanded according to the "pay as you grow" model, typical in the industry.


SendinBlue
SendinBlue is a German service provider whose servers and company location are in Germany. In terms of data protection aspects, this provider is generally a good solution. According to their own statements, SendinBlue meets all the conditions required for GDPR-compliant email marketing. In addition to the possibility of concluding a contract for order data processing, the service provider also advertises with a TÜV Rheinland test report, which confirms the correct implementation of technical and organizational measures within the company.
In general, SendinBlue offers the following functions:
Marketing & Transactional

Contact Management

Marketing Automation

Report

Support & Integrations
Apparently, SendinBlue does not offer a trial version of its paid packages. However, there is a free version (0€ / month), which includes the following features:
Marketing & Transactional:
Responsive email design (intuitive and responsive newsletter editor to create email campaigns)

Template gallery (customization of design templates to create emails that match the individual brand)

Email and SMS personalization (personalization of messages with contact information)

Chat (real-time communication with leads and customers)
Contact Management:
Unlimited contact details (import an unlimited number of contacts)

Advanced segmentation (segmentation function to search, save and manage contacts)

Customizable signup forms

CRM (organize team work and track each customer interaction with a Customer Relationship Management tool)
Marketing Automation:
Workflow editor (simple and powerful editor to create advanced marketing automation workflows)

User behavior tracking (tracking website visitor behavior to trigger compelling messages at the right time)

Up to 2,000 contacts
Miscellaneous:
Real-time report (track results in real-time)

Email support (a friendly customer support team is available via email)

API & plugins (automatically add contacts and send emails and more by using integrations for popular platforms like WordPress, Prestashop, Shopify and more)
In addition to the numerous features offered by the free version, there are many more helpful features included in SendinBlue's wide range of offerings:
A/B testing

No daily sending limit

No SendinBlue logo

Send time optimization

Free dedicated IP address

Facebook Ads

Landing page editor

Unlimited marketing automation

Reporting by region and device

Heatmap report

Advanced opening and click statistics

Telephone support

Personal account manager

Multi-user management (up to 100 users)
Of course, everything costs money - the additional features can be booked within different expansion packages (Lite | Premium | Enterprise).
The various packages and their core contents are graphically presented below. The Lite package includes a sending limit of 10,000 emails (19€ p.m.) to 100,000 emails (69€ p.m.) per day. With the Premium package, you can send between 20,000 emails (49€ p.m.) and a maximum of 1 million emails (499€ p.m.) per day. On request, you can have a custom Enterprise package put together, which includes a personal account and customer success manager.

Conclusion
In summary, it can be stated that SendinBlue offers a very large selection of services, with something for everyone in terms of content and price. The free version and the personal account or customer success manager for higher demands are particularly attractive.


RapidMail
RapidMail is a German newsletter tool provider, with its servers and company based in Germany, and therefore meets the basic requirements for GDPR-compliant email marketing. In terms of data protection and security, it is explicitly stated that a contract for order data processing can be concluded free of charge. Additionally, the Freiburg-based company advertises that, due to its ten years of expertise, it has already deemed data protection-related aspects important prior to the GDPR.
With RapidMail, one can start for free to test all the features and send test emails. Once payment details are provided, RapidMail is fully unlocked, and the sender address can be configured. The following contents are the core features of RapidMail:
Newsletter design:
Intuitive drag & drop editor

Over 250 design templates

Over 880,000 free images (high-quality and free-to-use images are directly available in the editor)

Responsive display

Personalized newsletters

1-click product takeover (integrating shop items with one click)

Display tests (preview for various devices)

HTML upload (using own templates)

Using preheader (customizable addition to the subject line!!)
Newsletter delivery:
Whitelisting (delivery to many major providers without spam check)

Follow-up mailings

Marketing automation (automating welcome mailings, birthday greetings, or customer reactivations)

Time-controlled delivery

A/B tests

Sending attachments (PDF brochures, etc.)

Bounce management (automated bounce management)

Spam scoring (analyzing for spam suspicion before sending)
Managing recipients:
File import

Legally compliant registration forms

Shop/CRM connections

GDPR-compliant management

Recipient segmentation

CSV export

Unlimited recipient lists

Printable registration forms

Notifications (automatic information on registrations and cancellations)
Newsletter evaluation:
Clear dashboard (KPIs such as openings, clicks, cancellations, and bounces at a glance)

Real-time tracking

Sharing evaluations within the team

Click maps (which links were successful?)

Geolocating (evaluation by origin or countries of the recipients)

Evaluation by end devices

Activity history (viewing KPIs on a timeline)

Google Analytics integration (possibility for even more extensive analysis)
Miscellaneous:
Efficient teamwork (RapidMail user management)

Optional takeover of the dispatch of transactional emails (order and dispatch confirmations, invoices, etc.)

Telephone support (free and personal)

Excellent deliverability (DKIM and SPF authentication)
What's really cool about RapidMail is that all tariffs have the same features (i.e., full functionality). Only the number of recipients can be increased or decreased depending on the tariff. Also worth mentioning is the offer of an non-binding flat rate for the one-time delivery of 250 emails (once €16). Below is a chart that visualizes the different tariffs:
One can see that the prices (flat rate = €9 p.m. | email subscription = €46.55 p.m.) are generally very low. However, there is no option for annual payment for monthly packages (which is usually lower). Also, it should be noted that RapidMail "only" allows a maximum of up to 2,500 emails to be sent. For small and medium-sized businesses, however, this should be sufficient! An additional tip: sending to a maximum of 10 recipients is always free.

Conclusion
RapidMail offers a wide range of functions that can be used in any tariff. However, the maximum number of emails that can be sent is relatively low. Therefore, RapidMail is particularly practical for smaller businesses with fewer recipients who still want to engage in highly professional email marketing. Based on all previous testing possibilities and flexibility in tariff selection, the provider is highly recommended!

Have you chosen the perfect tool for yourself? And now?
Once you have chosen the right tool for yourself, there are still other points that are essential for a GDPR-compliant newsletter. To help you with this, we have provided a short checklist below that you should tick off before sending out your newsletter.
You should consider the following steps:
Conclusion of a GDPR-compliant contract for order data processing with the preferred provider

Registration form: only the email address is mandatory, the rest (name, etc.) is voluntary

Registration form: integration of a GDPR checkbox; this field must be confirmed

Registration form: double opt-in → the user must confirm the subscription again (email requesting confirmation of the subscription)

Adding a privacy policy: purpose, revocation possibility, storage period and location (https://www.e-recht24.de/muster-datenschutzerklaerung.html)

Unsubscribe link according to the single opt-out principle
We hope that our post has given you a good overview of the relevance of GDPR-compliant email marketing and wish you success in achieving your goals! Please feel free to contact us if you have any further questions. We look forward to assisting you in selecting and setting up your email marketing newsletter!
P.S: Please feel free to share this post with a friend who should also be informed about the use of GDPR-compliant newsletter marketing tools!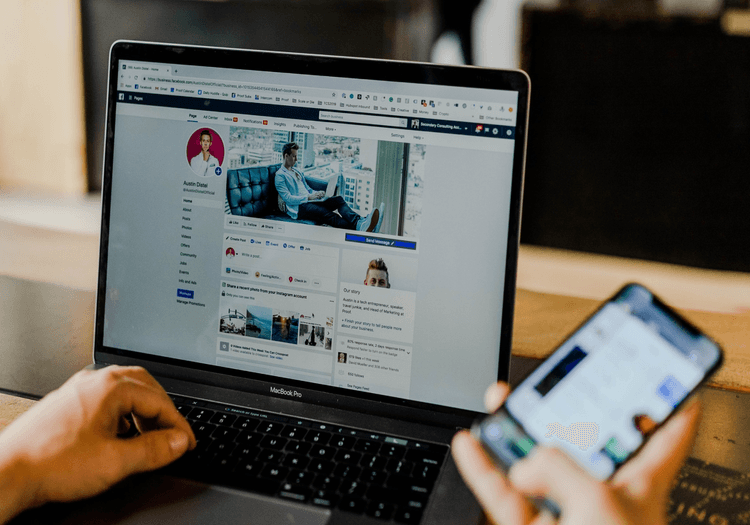 The art of social selling: why successful salespeople generate content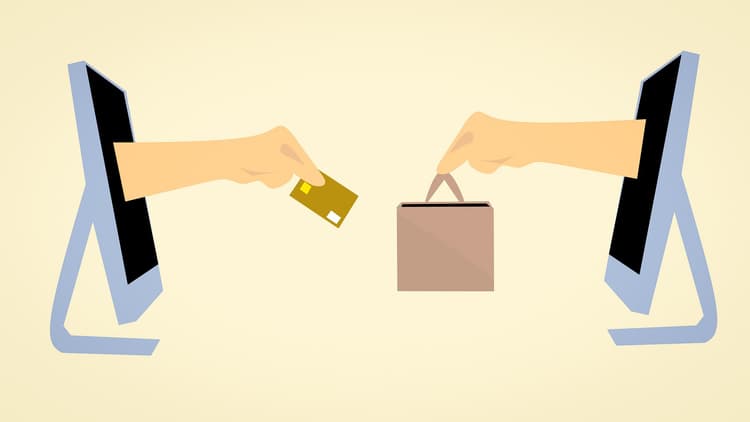 E-commerce: how to sell more through your online shop (for e-commerce novices)
Talk to us