Figma vs. Sketch vs. Adobe XD
Ekaterina Safonova
Junior UI/UX Designerin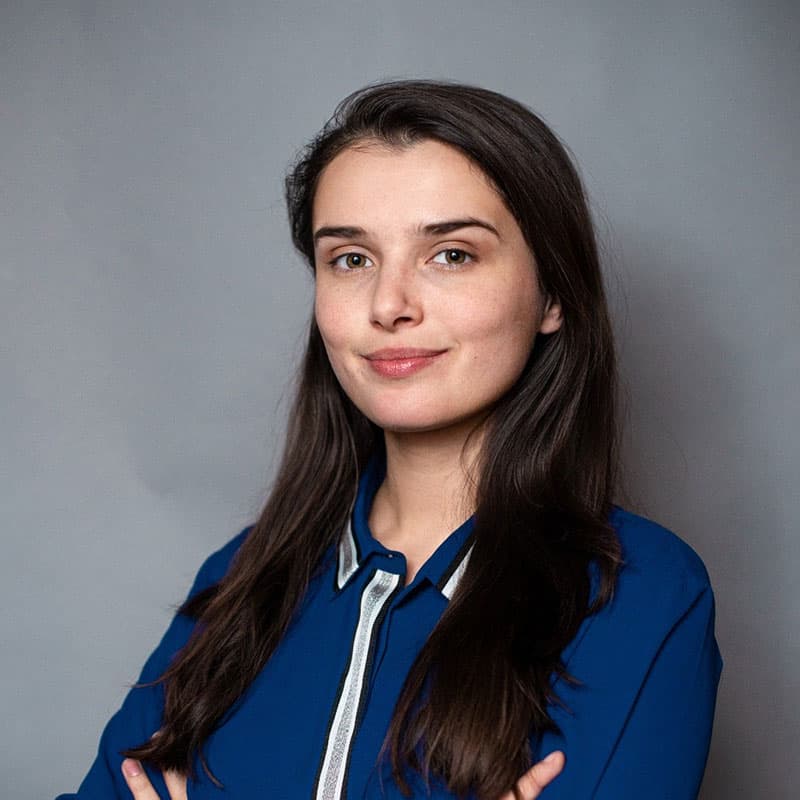 Alena Riha
Junior UI/UX Designerin
Our experience and opinion
Sketch, Figma, and Adobe XD are currently the top popular design tools. They are constantly evolving, releasing new features, and adapting to the complex needs of designers. However, the question remains: which tool is the best or which is best for me?
In the following post, we describe the programs, our experiences, and our conclusion.
Using the following points, we, Alena and Ekaterina, want to compare and evaluate these design platforms:
At the end, we will then present our impressions and conclusion.

General
Sketch
Sketch was released in 2010 for macOS and is therefore one of the oldest designer platforms. Just two years later, it was even awarded the Design Award.

Figma
Figma was released in 2016 and quickly became a competitor to Sketch. More and more companies (Twitter, Microsoft, Dropbox, etc.) are using this design program. According to a survey from 2020 with over 4000 participants, most of them stated that they use Figma as their primary design program. Figma is constantly developing and bringing great ideas, and more and more designers are taking the tool into consideration.

Adobe XD
Adobe XD was released in 2017, only a year after Figma. And although it is relatively "young" compared to Sketch, it has already caught up in terms of plugins, updates, features, etc. and is even a pioneer in some areas.

Price
Sketch
Sketch offers a "30-day Free Trial". After that, one has to choose a license to continue using the program. The standard license costs $99 per year ($9 per month). Sketch offers a 50% discount for students and educational institutions.

Figma
Figma offers 3 different plans: Free Starter Pack, Professional ($12 per designer per month with annual payment or $15 per month with monthly payment), and Organization ($45 per month with annual payment). Figma offers the Professional plan for free to students and educational institutions.

Adobe XD
Adobe offers a free beta version for Adobe XD. For individual users or smaller teams, there is an option to pay a subscription of €11.99 per month. The package of €59.99 per month includes not only Adobe XD but also all other programs in the Adobe Creative Cloud (Illustrator, Photoshop, etc.).

System & Accessibility

Sketch
Sketch can only be used on macOS systems.

Figma
Figma is a web-based program, which makes it applicable on all platforms and web browsers (such as Linux, macOS, Chrome, Safari, etc.), which is a huge advantage. The tool works smoothly and quickly on "low-end" computers and laptops.

Adobe XD
Adobe XD can be used on macOS and Microsoft.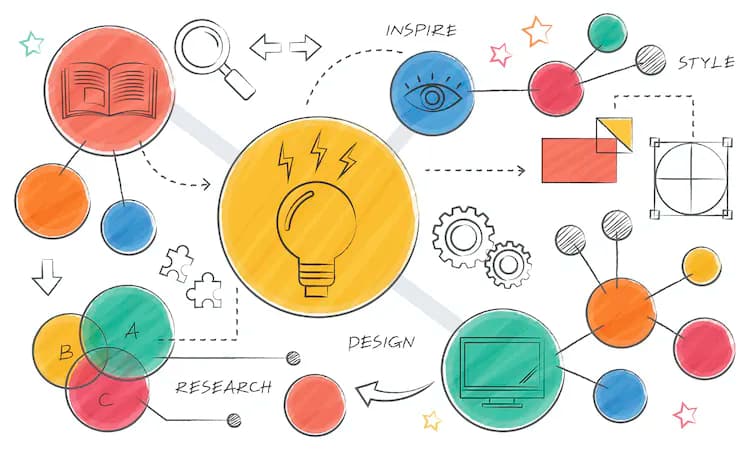 Design Thinking Introduction
Free
What is Design Thinking and how can your organisation utilise it to your benefit.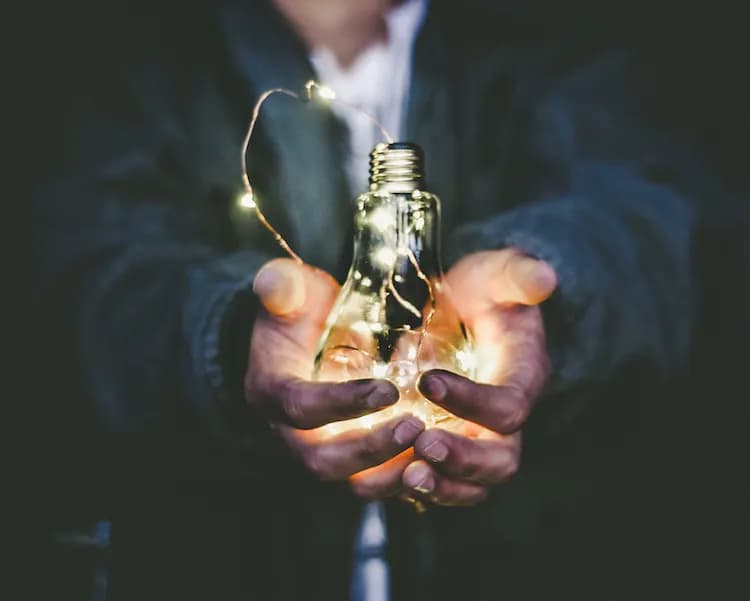 Microconsulting
Free
You have a question and need some advice. One of our experts will be in touch and offer you expertise.

Collaboration with teams

Sketch
Since the latest update (as of May 2021), live collaboration with team members is possible. Previously, one had to rely on other platforms (such as Zeplin) to comment and communicate. The latest update aims to improve collaboration among designers on a shared project.

Figma
One of the key features that sets Figma apart from other programs is its ability to facilitate quick and lightweight real-time collaboration.

Adobe XD
Adobe XD allows for live collaboration with other team members. One can upload documents/artboards to the cloud or invite colleagues to comment, review, edit, etc.

Prototyping
Sketch
Basic prototyping features are available. For advanced functions (such as animations, etc.), one must rely on plugins.

Figma
In terms of prototyping, Figma may slightly lag behind other tools. Nevertheless, Figma is committed to continuously improving these features and has, for example, the "Smart Animations" function, which is incredibly helpful for creating animations.

Adobe XD
Adobe XD supports interactive prototyping. With Adobe XD, it is even possible to create interactive animations and symbols.

Updates & Plugins
Sketch
Sketch regularly releases updates, with 19 alone in 2020. There is also a wide range of plugins available to expand Sketch's functions.

Figma
Figma constantly releases updates and tests many new ideas. Compared to Sketch, there are fewer plugins or they need to be improved. Nevertheless, there are enough great and practical plugins that I constantly use. FigJam was introduced in the last update - whiteboards for teams, similar to the Miro app. The hand-off feature with the Zeplin plugin works flawlessly and just as easily as with Sketch.

Adobe XD
New features for Adobe XD are released every month. In addition, Adobe XD is increasingly offering plugins that can be easily found and downloaded through the library.

Our conclusion
Sketch
"Sketch was the second design platform for UX/UI design that we used and still use. As beginners, Sketch was easy to use. The interface is clear and the functions and tools remain the same or very similar to other platforms such as Figma and Adobe XD. Unfortunately, the alignment and dimensions of elements and objects do not work as well and accurately as the product promises. Third-party plugins can also sometimes cause problems, so you always need the latest update of Sketch and the plugins. These updates have recently caused problems for us when loading projects in the cloud and when working on the artboard itself. The hand-off feature with Zeplin has always worked flawlessly and is therefore very user-friendly and pleasant for us. However, because we have encountered increasing problems with the latest updates and collaborating with designers on Sketch has been rather difficult, we will increasingly rely on Figma and Adobe XD. Additionally, this program can unfortunately only be used by designers with a MacOS system." - Alena and Ekaterina

Figma
"Figma for me is the second design tool for UI/UX design that I have used and still use. When I use other platforms, I always return to Figma. One disadvantage for me could be that Figma cannot be used without the internet. However, you usually have access to the internet almost all the time. The features that I constantly need in my work are the most intuitive for me personally in Figma, and so far, I have never had speed problems that have affected my time and work. In that sense, I trust Figma very much and am very satisfied. Therefore, I can only recommend it." - Ekaterina

Adobe XD
"Adobe XD was my entry-level program for UX/UI design. Since I have been working with Photoshop, Illustrator and InDesign for years, the interface and operation were relatively quick and easy for me to use. However, I can imagine that this initially causes confusion for users without Adobe experience. The functions and tools are otherwise very similar or the same as Figma & Sketch. I really like the possibilities of prototyping with Adobe XD. So I tried smaller animations of icons right away with positive experiences. Compared to Sketch, XD was relatively easier to use and more manageable. XD is rather nested with its layers, components, etc. at first glance and had to click back and forth a few times initially. The advantage over Sketch is also that it can be used not only for MacOS but also for Microsoft." - Alena

Are these design tools suitable for beginners?
Figma, Sketch and Adobe XD are very easy to use and have a user-friendly interface. There are countless tutorials available for each tool that explain and facilitate the entry. Before you start with one of the tools, we recommend that you watch at least one tutorial.

Which design tools will we continue to use?
Regarding Sketch, we will continue to use it, but unfortunately, we have had negative experiences with it lately, so it may not be our main design program anymore.
Ekaterina: After the new updates from Sketch, Figma became my main design tool again.
Alena: I will continue to use Sketch, but I am currently transitioning to Figma. I also occasionally use Adobe XD for a few projects.

Which design tool do we recommend for you?
Everyone has their own preferences and should make their own assessment or find out which program is the most suitable for them. However, we recommend trying all three tools to find a suitable one. Although Adobe XD may not be as suitable for beginners as Sketch and Figma, we recommend trying it out for yourself.

Sources:
Talk to us