Career
>
Digital Project Manager (m/f/x)
Digital Project Manager (m/f/x)
Location
Innsbruck / Vienna / Remote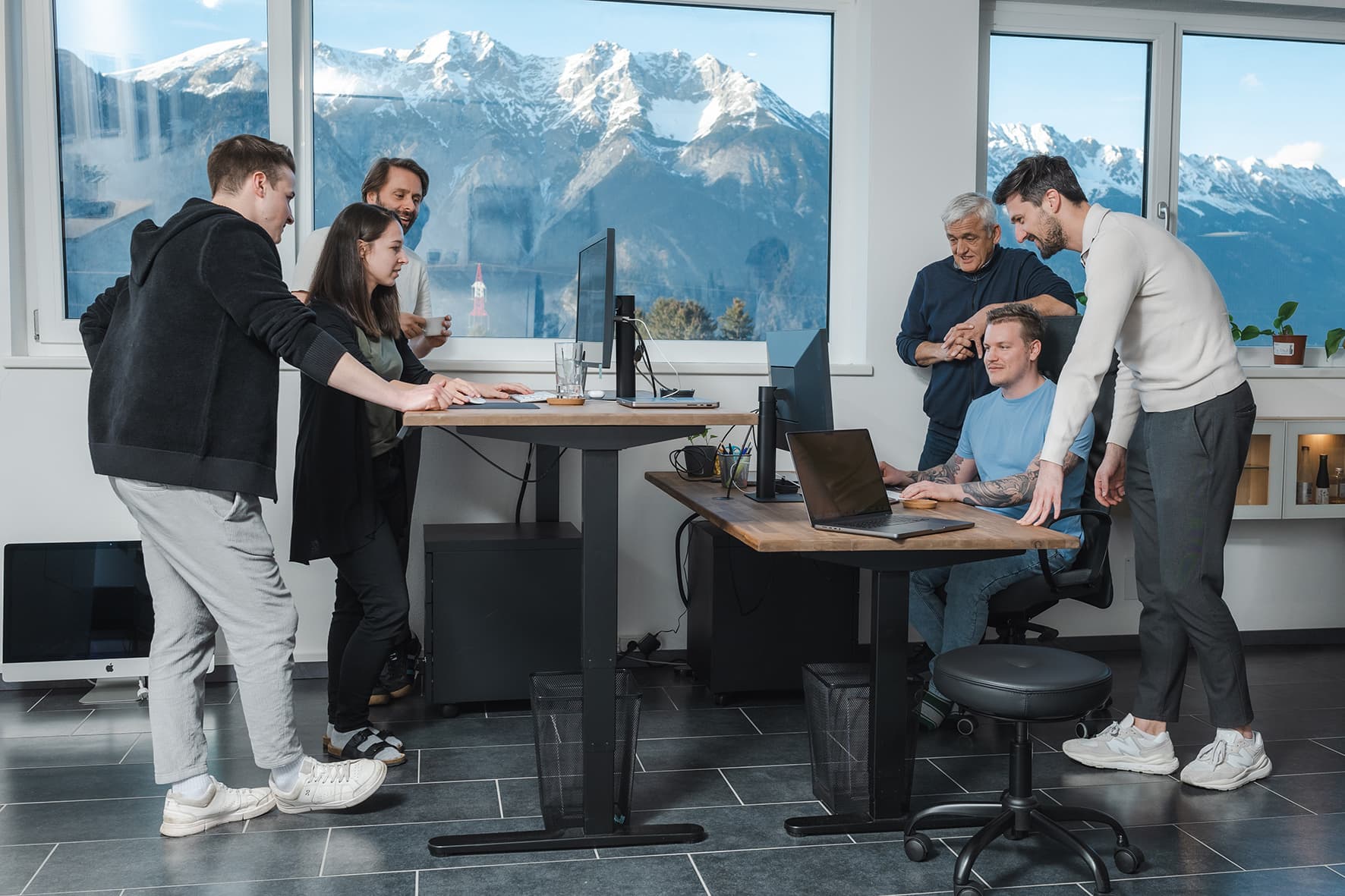 About the role
Become the mainstay of our projects. Your job is to deliver.
We are looking for a passionate and skilled project manager to join our growing team. At Momentum your leadership and organisational skills will make a difference. You are going to lead dev and design teams and manage clients as part of your project management role.
You know the ins and outs of
Managing the development of digital tools and platforms
State-of-the-art project management methods
Modern project management tools
Effective and successful communication with clients
Successully leading a team to reach a common goal
Effectively deploying finite resources and capacities
Time and budget planning
Not a must-have but definitely a plus
Experience in UI / UX Design
Experience in web development
Experience with popular CMS solutions
Project management certificates or formal education
What you will be working on
Managing the development of website, full-stack web app, platform and e-commerce projects
Roll-outs of digital products and services for our clients
Drive and shape digital transformation and digital innovation within organisations
Leading design and development teams, managing clients and delivering projects
Some soft skills we are looking for
You are a leader
You are a team player
You are a great communicator
You are a fast learner
You have an analytical and structured way of working
You don't need a set of rigid tasks to get stuff done
You are able to explain complex tasks or problems in laymen's terms
Benefits
Benefits you will love and brag about
Flexible work hours
We measure your output, not your time at the desk. We trust that you'll get your work done and know when to take a break.
Remote work policy
We have offices and coworking spaces in Innsbruck, Vienna and London, but offer a fully flexible remote work policy.
Lunch and snacks on us
We will provide you with a budget to spend on lunch, snacks, delivery, take-away or anything food-related you like.
The 10% rule
You will be allowed to spend 10% of your official work hours to push and develop your own ideas, whatever it might be.
Premium hardware
You will be provided with a laptop and a smartphone of your choice (mostly Apple), which you will be able to use for company as well as private purposes.
Mentoring & career planning
Let us know what your short- and long-term career goals are and we will support and mentor you along your career path.
Regular training
From day one, we make it a priority to support you and your skills. You'll receive intensive training and further education.
Regular team events
We organise sports events such as hiking or skiing as well as non-sports events such as breakfasts, team buildings or summer festivals.
Talk to us