Aligned with the digital zeitgeist: a conversation with Momentum CEO Philip Farbmacher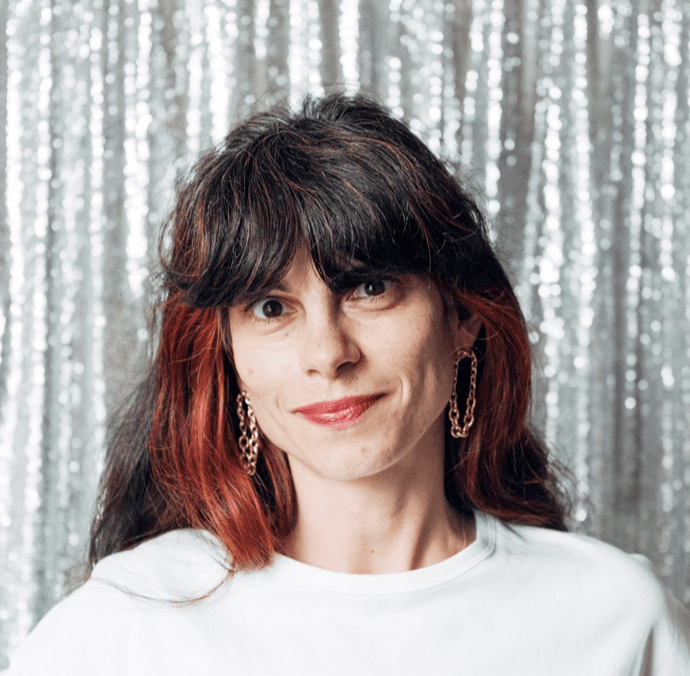 Melek Öztürk
Copywriting & Editing at G'spür
Published
April 23rd, 2023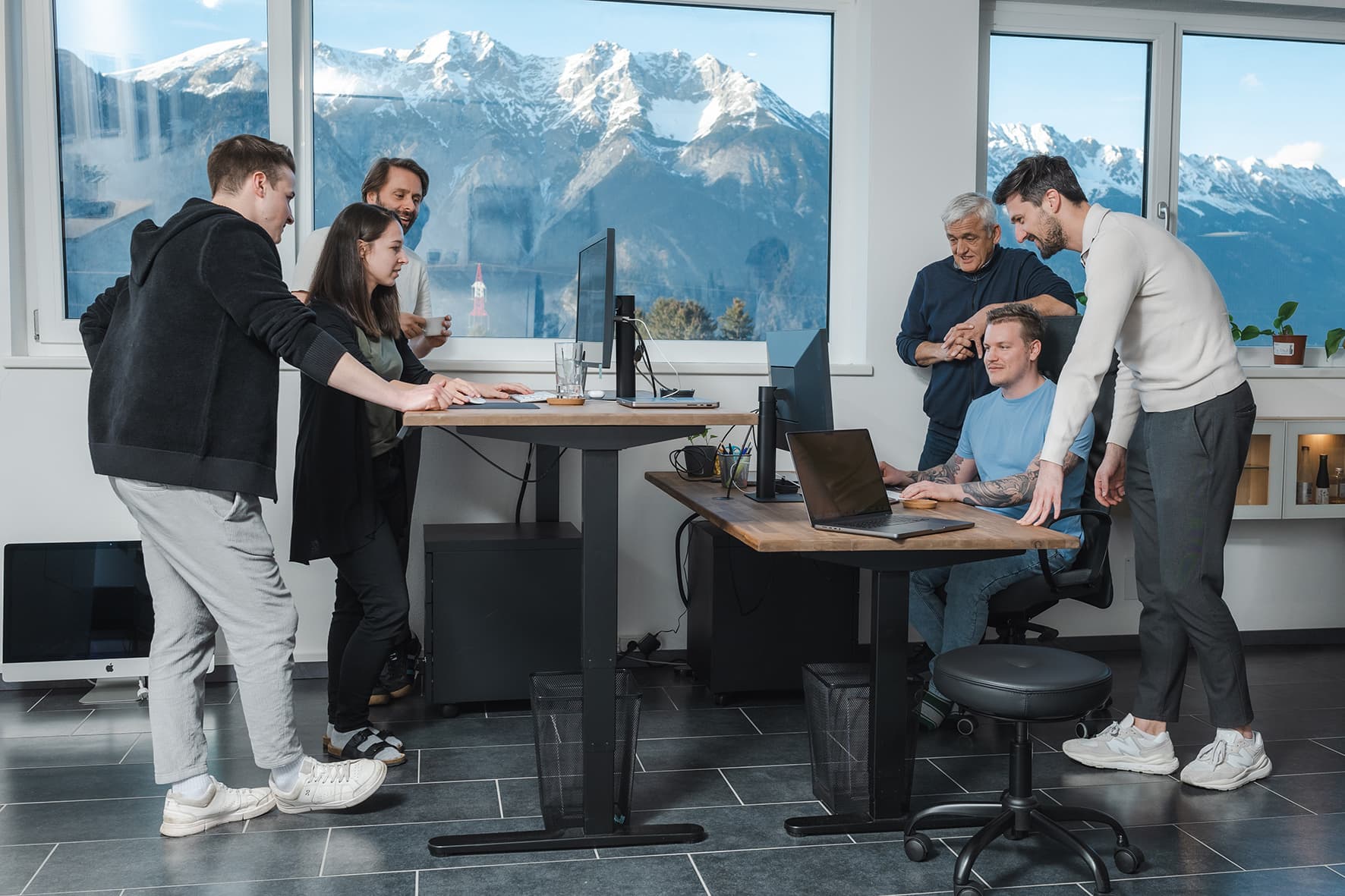 Conventional was yesterday, Momentum is NOW, with a team of passionate digital thinkers. The goal is for companies to achieve successful digital identity and performance through individual digital solutions tailored to their users. In an interview, CEO Philip explains the details of Momentum's journey and how it became the agency it is today.


Q: Hello Philip. We are clueless and ask you straightforwardly: How would you explain the work of Momentum as simply as possible?
Philip: In a nutshell: We plan, design, and develop the best digital solutions for companies - and then execute them. Thus, we develop strategies, take care of design and application, program, and also offer training and support. Our services can be best summarized into four pillars:
Consulting & Strategy

Design & Experience

Development & E-Commerce

Training & Change


Q: Momentum past - present - future? How was the beginning, where are you now, and where do you want to go?
Philip: It's hard to believe, but Momentum was founded in the midst of the pandemic. The fact that we were forced to work remotely has influenced us sustainably - not only when working but also when developing solutions.
Previously, I had founded Digipeak Consulting with a friend while still studying to offer consulting in social media, web development, SEO, and performance marketing. That was all still quite immature. When my colleague went a different way, I wanted to take Digipeak to a professional level. The result was the founding of Momentum, together with my father (Wolfgang Farbmacher), who brings a lot of know-how and experience through his work for international corporations, and two more people.
At that time, "Website as a Service" was our main service. A special mentor and also a customer from the very beginning was Josef Hauser with his agency Spectrum. This partnership brought quite a few orders. This networking idea has also shaped us. Today, we place great value on strong partners and are currently in the process of setting up a network of intermediaries to further develop ourselves even more effectively.
Meanwhile, Momentum has orders in Austria, Switzerland, Germany, Italy, and the UK. The team has grown, and the service portfolio has become significantly more extensive compared to the beginning and is expanding more and more - which we want to present to the public through the launch of our new website.


Q: You studied in London and came across Design Thinking. What fascinated you about it?
Philip: There are several points that are viewed more positively in the Anglo-Saxon world and are rather viewed skeptically in these latitudes. This includes the promotion of entrepreneurship and the view that new developments are always seen as added value. In London, you can feel the enormous speed of innovation and digitization - it's fascinating what's going on there! It's no wonder that smart minds are so strongly attracted to London or New York. Here, similarly ticking, i.e., innovation-minded people meet to set something in motion together.
Design thinking is a very practical method that puts end-users at the center. Experimentation is a significant aspect of the process. Even if ideas don't perform well right away, experimenting is seen as an opportunity. In England or the USA, this kind of failure culture is widespread and leads to things being tackled to draw conclusions from them. Only through iterating, learning from "mistakes" - and I deliberately put that in quotation marks - can the best solutions be created.
Personally, what I find attractive about design thinking is working in a team. When several smart minds work on pain points and generate ideas, it's really fun. In this regard, too, design thinking is very personal, intercultural, and interdisciplinary. When people from different cultures, languages, beliefs, attitudes, etc., meet, innovative solutions are created. Openness opens paths to new territories - and that's exactly what we want to explore.


Q: Sticking with the topic: How has design thinking significantly changed Momentum and what are the benefits?
Philip: At Momentum, Design Thinking has now become an integral part of our services. This means that we work in a user-centered way and ask ourselves what end consumers want or don't want. To do this, we work fact-based, by conducting user testing, user interviews, surveys, etc., and market-based, by choosing the needs of the market as a guide.
So we leave nothing to chance and - which is often not so easy - a solution that appeals to users has more weight than our own opinion. Sometimes it takes convincing a customer that the product they have in mind is not attractive enough in terms of market demand and user experience, and that we should develop something else instead. In the end, the result is all the more convincing: the risk of inappropriate solutions is reduced and there are fewer marketing or market entry or adoption costs because customer-centric work is done from the outset - and this leads to better performance.


Q: Can you give us an example of how Design Thinking has led to an innovative solution?
Philip: For example, we received a request from a company for a webshop in general. With our "Design Thinking glasses" we took a closer look at the brand and decided to take a few steps back and create niches that could be served with this brand. We asked ourselves what the users and the current market really want from this brand, evaluated it and are currently in the planning phase. Through Design Thinking, we were able to create sub-brands of the brand for which we develop products. From a simple webshop request, a comprehensive, essentially new project has emerged that will bring the customer much more added value and revenue than a simple webshop. And we're really excited to see where the journey will take us.


Q: Why should companies work with Momentum in particular?
Philip: First of all, we are very good at helping others understand digitalization processes or using digitalization correctly. Above all, the implementation, i.e. the realization of the individually developed strategy, sets us apart. Working with us also means recognizing the added value that a company can achieve with the right digitalization measures.
Specifically, we are talking about more revenue, growth, and completely new business areas. The last point in particular is not even aware of many companies. What else is possible with a brand through digitization motivates our customers to actively engage in the process themselves. With our comprehensive end-to-end solutions for the digital success of brands and organizations, we pick up companies at all levels of the value chain and always see the big picture. We are problem solvers and opportunity users, and that's exactly what a strong brand needs in today's world.


Q: "Digitalization-resistant" companies often argue with the loss of humanity, but through your Design Thinking approach, you are very user-centered. How do you combine digitization with emotional added value?
Philip: We never want to replace humanity with digitalization, but rather supplement it. We want to meet the end consumers where they are, and that is currently mostly on smartphones, laptops, and tablets. It is always about finding the solution that best focuses on the users for the respective project. So it's about the best solution, not the "most digital" solution. We don't force it. Many solutions that emerge from the Design Thinking approach are not digital. To quote Thorsten Dirks (former board member of Lufthansa AG): "If you digitize a sh*t process, you have a sh*t digital process." - I support this statement 100%.
Credits: Thank you to Melek and the entire G'spür Team for conducting the interview and for your superb work behind the scenes!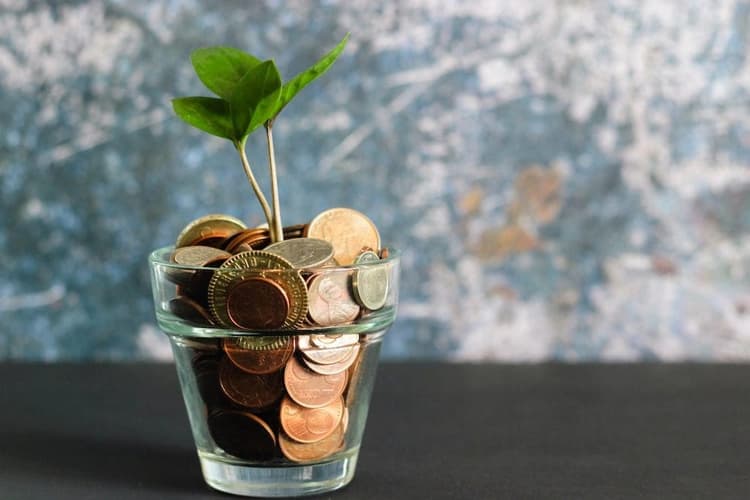 The best digitalization grants in Austria for 2023 (and how to apply for them)
Talk to us